These films with varying degrees of thrills and chills are suitable for a variety of ages and sensitivities.
Most of us like a little scare this time of year — even kids. But there's a difference between sending a little shiver up a little spine and sending a child into years of psychotherapy. (Trust me, I know what I'm talking about: When I was little, my babysitter let me stay up late to watch a horror movie that prominently featured a pitchfork. Forty years later, I still can't walk down through Home Depot's garden section without breaking into a cold sweat.)
So what's a parent to do during the Halloween season, when horror movies saturate the streaming services and your kids are begging for a little seasonal scare? Believe it or not, you have some options …
The following films scream "Halloween" — but most do so in a nice, friendly roller-coaster-like way, not in a "mortal terror" sort of way. True, some have ghosts or vampires or things that go bump in the night. A few can feel dark and may inspire some legitimate shivers. (And, of course, keep in mind your child's age and unique sensitivities before seeing any movie, scary or not.) But if your home's own allotment of goblins is hankering to see something seasonally scary, these just might fit the boo-tastic bill.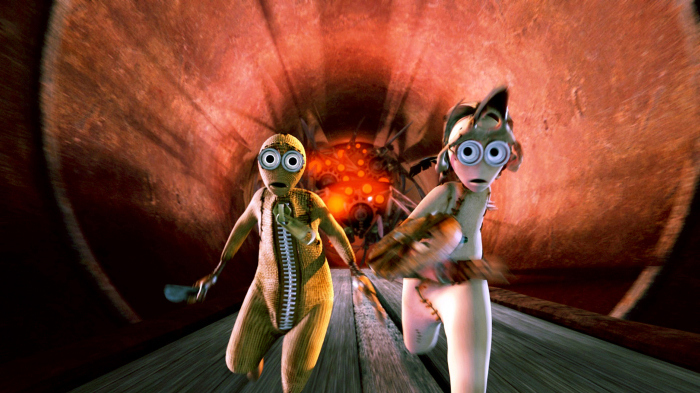 Launch the slideshow