Historians point to these two saints as the first to undergo a more formal canonization process.
While all are called to holiness, from the very beginning the Church has signaled out certain individuals who responded to Christ's call of discipleship in an extraordinary fashion.
These men and women were called "sanctus" in Latin, or "saints" in English; the word simply means "holy."
In the early Church this title was applied by local bishops almost exclusively to martyrs, those who suffered heroically for the faith under Roman persecution. On occasion this was extended to holy men and women who did not die for the faith, but who lived a holy life that was worthy of imitation. This typically meant bishops, priests or religious who made a profound impact on the growing Church.
For many centuries deceased individuals were "canonized" only by the local bishop. The anniversary of their deaths would be celebrated by the local Church and churches would be built over their tombs. However, the celebration of their sanctity remained at the local level as a bishop only has jurisdiction over one geographical region.
Over time this led to certain disputes and abuses, which could only be resolved by the pope. Historians believe this is what happened with St. Ulrich of Augsburg in 993, the first undisputed example of papal canonization.
On the other hand, some historians point to St. Swidbert in 804 as the first saint to be canonized by a pope.
The process for canonization wouldn't be formalized until 1234, which would further be refined in 1588 when the Congregation for the Causes of the Saints was established.
Here is a brief look at these two saints, the first to be officially canonized by the leader of the universal Church.
Read more:
The saint-makers: Why did Popes John Paul II, Benedict and Francis canonize so many saints?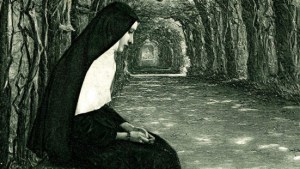 Read more:
List of Saints from the United States of America