We have hope of arriving to be with the Love that awaits us, says pope on All Souls Day
Pope Francis marked All Souls Day in a cemetery where the suffering of death is particularly poignant: at the graves of infants who died before or at birth.
The Holy Father left a few bouquets at the tiny tombs in the "Garden of Angels" in the Laurentino cemetery. The Laurentino cemetery is the third largest of the Eternal City. Six years ago, this section reserved for stillborn children was inaugurated in the heart of its 67 acres.
See images: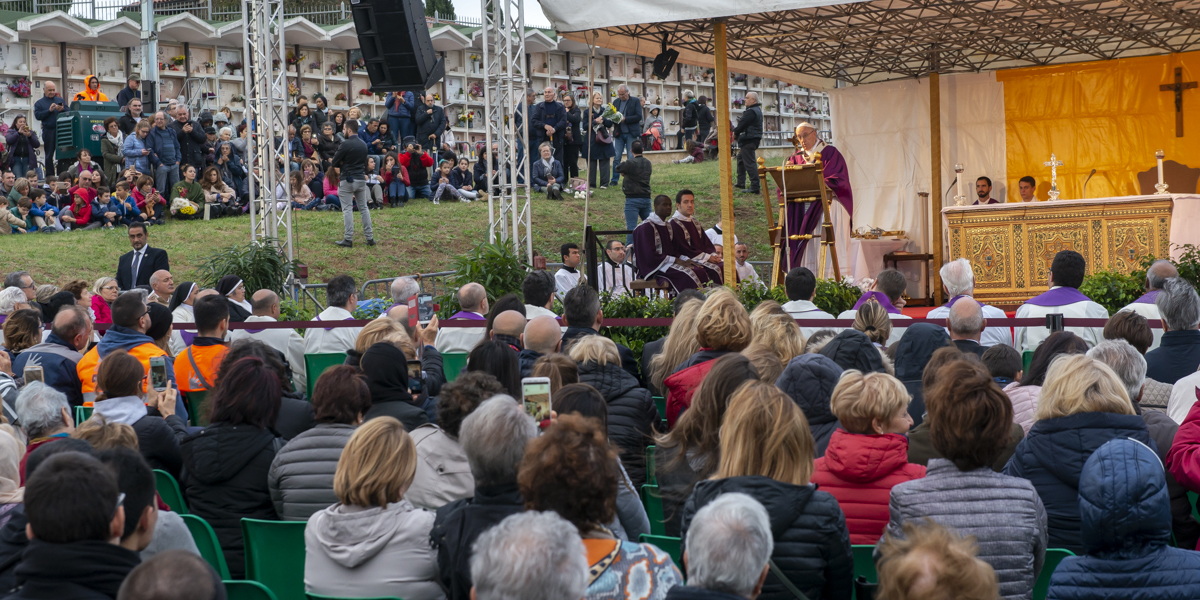 Launch the slideshow
After a few minutes in prayer for the dead, the pope greeted some of the faithful who were there visiting tombs of loved ones.
He then celebrated Mass at the cemetery, offering a homily without a prepared text.
He spoke about memory, a theme that the Holy Father has often reflected upon.
Memory makes us understand that we are not alone. That we are a people. A people with a history, with a past, and with life. It is the memory of so many who have shared this journey with us. Who are here.
As well as speaking about this Christian memory, he also spoke about today's feast as a day of hope.
Memory and hope. The hope of meeting again. The hope of arriving to be with the Love that has created us, with the Love that awaits us, the Love of the Father.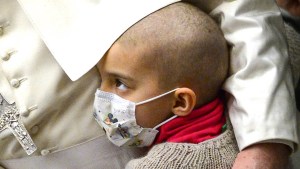 Read more:
Why do the innocent suffer? Pope Francis gives this answer
Past, future, and present. These, the pope said, are the three dimensions of this day. The past is our memory. The future is our hope. And the present is the journey we are still on. To continue on this journey without losing our way, we need the Beatitudes, he said.
What is the navigation system that God himself has given us so that we don't lose our way? The Beatitudes that Jesus has taught us in the Gospel. It is these Beatitudes: meekness, poverty of spirit, justice, mercy, purity of heart … These are the lights that accompany us so that we don't lose our way. This is our present.  
Despite the unfavorable weather, hundreds of people accompanied the Holy Father in the Mass.
Read more:
Here are places that can help if you've had a miscarriage or stillbirth
Read more:
Pope Francis To Typhoon Victims: "Christ Responds With His Heart From The Cross"