Let these baptismal names of famous popes inspire your family's quest ...
Throughout history, many popes have chosen the same name, with "John" being a particular favorite of 21 pontiffs. While some of the popes have chosen names that may be a tad tricky for a regular boy to bear — no offense to the 16 popes named Boniface and Urban! — we can also look to the original birth names of these religious men to inspire us when naming our own baby boys.

Many of these pontiffs go back centuries and hail from Italy so we've anglicized and modernized their original names. Of course, if you're a lover of all things Italian, you can opt for the original name. But no matter which you choose, your son will have a historic name that's been honored in the the Church for many years.
Launch the slideshow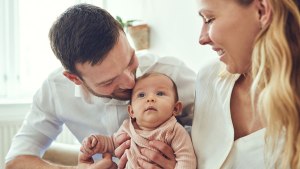 Read more:
How my wife and I choose the perfect names for our babies