St. Francis asked his followers to observe a lengthy fast in preparation for Christmas, starting after All Saints Day.
While the liturgical season of Advent is still a few weeks away, followers of St. Francis are already in the midst of a special time of preparation for Christmas.
It is called by some the "Franciscan Advent," and finds its origin in the Rule laid out by St. Francis. In it he wrote, "All the friars are to fast from the feast of All Saints until Christmas."
This idea of fasting before Christmas can seem strange to some, as the modern-day celebration of Christmas includes plenty of feasting before Christmas Day ever arrives. Yet, for early Christians, this was a basic part of life.
For example, beginning in the 8th century, Eastern Christians doubled-down on their preparations for Christmas. They firmly believed in the ancient maxim, "fast before you feast," and followed Christ's example of fasting for 40 days in the desert before he began his public ministry. To properly prepare for the glorious celebration of Christmas on December 25, they fasted for 40 days, beginning November 15 and ending on Christmas Eve.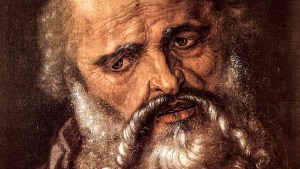 Read more:
Christmas is coming — time to start fasting?
St. Francis had a special love of Christmas, as can be seen from the popular story of him creating the first live Nativity scene. It is fitting that he extended the time of preparation for Christmas to about 55 days (47 days if you exclude Sundays)!
While the world already begins to embrace the "season of Christmas," St. Francis reminds us to prepare our hearts for the celebration of Christ's birth, embracing the true "reason for the season."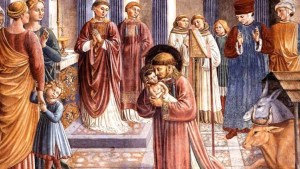 Read more:
How St. Francis invented the first Nativity scene