It takes more than words to make a real sacramental marriage.
Need an idea for Lenten almsgiving?
Help us spread faith on the internet. Would you consider donating just $10, so we can continue creating free, uplifting content?
Make a Lenten donation here
When we decide to marry, our joy and focus should be on this life-altering decision. However, very often we allow our attention to center on the wedding celebrations without paying enough attention to the fact that marriage is not the wedding. The decision to get married changes lives permanently. Because of its importance and consequences, it is essential that what a couple states as their intention – to be united in marriage for life – actually expresses the truth of what they truly intend to live.
Freedom is key
Entering into the covenant of marriage requires freedom. It entails choosing a person with whom we wish to share our life in a union of love. It also presupposes the choice to live in a concrete kind of relationship in which to live that union, since marriage has a distinct nature that distinguishes it from other forms of loving relationships.
Sometimes, there are circumstances in a person's life that limit their freedom — for example, a psychological or mental disorder, or a serious emotional challenge that makes it difficult to make decisions with true freedom. Some individuals are driven by impulses or fears they seem unable to resist. Other times, there are external circumstances or pressures that can lead a person to do something they don't want to do. It may even happen that crucial information about the other spouse was hidden or otherwise unknown by the other — and had it been known, the decision to marry would not have been made.
Fruitful, and for life
Marriage entails choosing a type of union that has its own special characteristics: it implies committing to live a love that is free, faithful, fruitful, and for life  – both on good days and bad. If one of the partners (or both) doesn't want a union like that and prefers, for example, a relationship that can be ended, or one that is open to relationships with other people, there is a clear indication that this person doesn't truly want to enter the bond of marriage. Although the person is saying "I do" with their lips, with their will they are deciding that their "yes" is to some other kind of union – not the covenant of marriage.
Here is where we can begin to understand what we mean by the declaration of nullity of a marriage. Only the free, voluntary, and conscious decision on the part of both parties can create a marriage bond between them. If there is any circumstance that prevents one or both of them from choosing freely, or if one or both actually intends to commit to a union devoid of any of the essential characteristics of a marriage bond, the covenant is not effected and they have actually not contracted marriage – regardless of outward appearances. Although they look like they are married, they're actually not.
Annulment
The Catholic Church states that a man and a woman have contracted holy matrimony only if both parties truly intended to and were capable of doing so, according to the four criteria mentioned above — the intention and ability to enter into a union that is free, faithful, fruitful, and for life.
This respect for personal freedom is so robust in the Church that things don't change simply with the passage of time; if you're really married, you're married; but if you really didn't contract marriage, then you're still not truly married, regardless of the passage of time.
There is always a presumption of validity both in the eyes of the civil and ecclesiastical law as long as both spouses said "I do" when expressing their intention to get married, and as long as they responded positively to the questions regarding their freedom, their intent to marry for the rest of their lives, and, in a Catholic marriage, their intent to accept children.Hence, a marriage is presumed to be valid until proven otherwise.
In cases where there are sufficient reasons to believe that this is not the case, it's necessary to complete a formal process to investigate and confirm this belief and to request and obtain a declaration of nullity — or an "annulment" as it is often called. This will only be granted if it's adequately proven, based on the findings, that the marriage bond did not actually take place; that is to say, that the Sacrament of Holy Matrimony was actually not celebrated and the person, having been declared unmarried, is free to marry in the Church (after any and all civil marital unions have also been declared null).
Oftentimes, when we hear about marriage annulment proceedings, we find it difficult to understand what they are and how an annulment differs from divorce. Certainly, not all cases of separation or divorce correspond with a null marriage. However, if we understood from the inside what the persons initiating the annulment process have lived through, we would understand that often things aren't as they appear. More importantly, if this occurs in our own lives understanding the truth about our own situation can be a tremendous help in healing the wounds caused by a broken marriage and enable us to face the future based on the truth of our situation.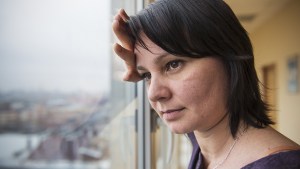 Read more:
I got an annulment and I am very glad I did
Read more:
Everything You Ever Wanted to Know About Marriage and Annulments But Were Afraid to Ask