Post office taking seriously pope's message about hope for all ...
The Vatican Philatelic and Numismatic Office will unveil on November 9 a series of stamps designed by Marcello D'Agata, an inmate of the Milan prison.
Among the vignettes signed by the prisoner, who is passionate about drawing, there is a representation of the Madonna and Child specially designed for Christmas.
These stamps, of which 60,000 copies will be printed, will bear a value of €1.10 to €1.15.
Convicts are serving a sentence, explained the Vatican Philatelic and Numismatic Office, but we must not forget to offer them a "horizon of hope."
The prison in which D'Agata is held is the largest of the 225 Italian prisons; 1,400 people are held there. It's particularly famous for holding some of the most iconic representatives of Italian crime.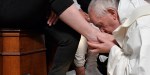 Read more:
Pope tells prisoners that Jesus sent him to give them message of His love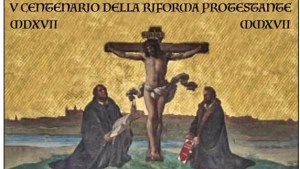 Read more:
Vatican City releases stamp of "penitent" Martin Luther for Reformation anniversary