This Wisconsin native (and football coach!) was targeted because he was determined to help the poor and oppressed.
They called him Brother "Fix-it," but his religious name was Brother Leo. He is the first American member of the Christian Brothers to be recognized a martyr.
James Miller loved the poor and joined the De La Salle Christian Brothers so that he could mentor, help, comfort, teach, and protect the poorest of God's children. In 1982, while serving the downtrodden in Guatemala, he was gunned down by three masked men. Pope Francis this week issued a decree of martyrdom for Brother Leo and henceforth he will be called Blessed.
Miller was born in Stevens Point, Wisconsin, in 1944. It was a premature birth, and baby James weighed in at under four pounds. He defied the medical science of the 1940s, surviving despite the odds and growing into a six-foot-two-inch, 220-pound man.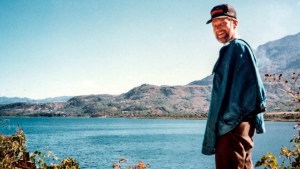 Read more:
4 Inspiring quotes from Bl. Stanley Rother, the first U.S.-born martyr
James attended Pacelli High School in Stevens Point, which was run by the De La Salle Christian Brothers. Impressed with his teachers, he graduated and entered St. Mary's University in Winona, Minnesota. St. Mary's was also run by the De La Salle Brothers and in 1962 he entered the order as a postulant (candidate). Upon finishing his novitiate (training period), he donned the habit and took the name of Leo William. In due time, he did as many religious were doing at the time and went back to using his baptismal name, becoming known as Brother James Miller.
Brother James began his career as a teacher at Cretin High School, where he taught Spanish and English plus religion. He was also the football coach and was so adept at maintaining and repairing equipment, including plumbing and electrical problems, that he became known as "Brother Fix-It."
In 1969 Brother James was sent to Nicaragua to take charge of a run-down school with about 300 students. Under his guidance and determination, the student enrollment quickly grew and within a few years was at 800. He was then put in charge of the construction of 10 new schools located in rural areas of Nicaragua.
When the Sandinista Revolution began in 1979, he was ordered to leave Nicaragua. His superiors knew that Brother James would be targeted by the Sandinistas, as Brother James had kept lines of communication open with the government because he needed their cooperation so he could open new schools. He resisted leaving, but he and his superiors soon discovered that his name was on the Sandinista "death list."
Brother James returned to the United Staes and went back to teaching at Cretin High School. But he had promised the people in Nicaragua that he would return to them. That was not meant to be. Instead, in 1981, he was sent to Guatemala. He began teaching in Huehuetenango, a city in the Guatemalan highlands, which had a large population of suffering Guatemalan Indians.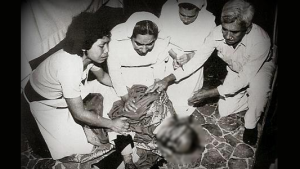 Read more:
Salvadoran judge orders arrest of Archbishop Romero's killer
Brother James had been going about his work providing job skills and schooling to the oppressed natives in the area. But once again, he became a marked man because it was discovered that the pro-government Guatemalan armed forces, who had a death squad known as G-2, had Brother James on their hit list.
On February 13, 1982, Brother James was working up on a ladder repairing a section of wall on the school. It was early morning and he never saw his assassins sneaking up behind him. As he wielded his hammer to complete repairs, three masked men opened fire on Brother James. Children watched from the school windows as their beloved teacher fell from his ladder. He had died before he hit the ground. No one was ever charged for the murder.
In 2009, Brother James was declared a man of "heroic virtue" and pronounced Venerable. Now, Pope Francis has issued the decree of martyrdom for Brother James, and was beatified December 7, 2019, becoming Blessed James Miller.
Blessed James Miller, please pray for us.
Read more:
List of Saints from the United States of America