Meditating on these four topics helps us orient our lives to what truly matters in this world.
During the last few weeks of the liturgical year, it has been the custom of the Catholic Church to focus on what is known as the "Four Last Things": death, judgment, Heaven and Hell.
It is not an easy set of topics to discuss, as it reminds us of our own mortality.
Yet, it is important to meditate on, as the reality of our future can help us make better choices in the present moment. With death and an afterlife in the picture, our lives have the chance to change, forcing us to consider the eternal consequences of our actions.
In particular, the Catechism of the Catholic Church gives us plenty to ponder as we dwell on the Four Last Things.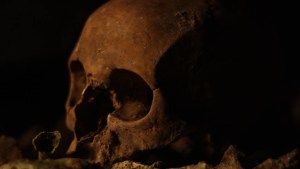 Read more:
Who wants to think of death? I do, and I want you to, and here's why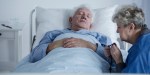 Read more:
Pray this prayer for a beautiful and peaceful death