Psychological problems and spiritual problems can be related, but are also distinct, requiring different remedies.
"God is my therapist," I once heard someone say. Sure, God knows us best, and He can heal our deepest wounds. But it's not good if someone says that as a rejection of psychotherapy because he only accepts prayer as a solution to all his life problems, and "if it's not working," then you're not praying right or not praying enough."
It was a significant discovery for me to see that in the documents of the Church, man does not "have" a body, he is his body. John Paul II wrote in Familiaris consortio that man is an "incarnate spirit, that is a soul which expresses itself in a body and a body informed by an immortal spirit." One cannot be separated from the other; it's not possible to be only the body or only the spirit. What is spiritual within us will find expression in the body, and vice versa; consequently, the way you treat your body will affect your soul.
Therefore, we shouldn't isolate or diminish the value of different aspects of our humanity, such as our intellect and emotions. Christian anthropology does not tear a person apart; rather, it shows the unity of the whole person and the role of the body, soul, and psyche in a person's constitution. Each has an impact on the others.
Problems in each area can be solved with the help of competent specialists. We entrust a surgeon with an appendectomy, and we go to school for knowledge. A spiritual director can help build our relationship with God, and a therapist best helps us heal psychological wounds and burdens.
Spirituality and psychology: related but distinct
Spirituality is strongly based on what we experienced from the earliest moments of our lives and the style of attachment we learned from our caretakers. "I led them with cords of human kindness, with ties of love" (Hosea 11:4).
The closer our relationship with our mother and father, the easier our relationship with God will likely be — and visa versa. Absent parents or excessive discipline distort the image of God and lead to a spirituality full of fear. Therapy is sometimes needed to regain one's own spiritual life without "baggage."
Accidents leave marks on the body, and trauma leaves marks on the psyche. When we pass through a difficult experience, it reveals where we are weak and wounded. And although God has the power to heal physical illness, often we need to seek the help of a doctor. Similarly, it's a sign of maturity to look for professional support when emotional problems require solutions.
Spirituality and psychology must embrace the whole person
Fr. Krzysztof Grzywocz, a spiritual director and a certified psychotherapist, talks beautifully about the relationship of therapy and spirituality in a tiny but significant book called In the Beginning, There Was Meaning (currently available only in Polish, title Na początku był sens): "The problems with which people come to me often aren't directly about spirituality. Sixty, even seventy percent of those problems are within the scope of psychotherapy. They usually concern some conflicts, prolonged sadness, failure to cope with suffering or with a sense of loss, with a death of a loved one, inability to finish college, infidelity, etc," he writes.
Fr. Krzysztof explains that he became a therapist precisely to be able to incorporate psychological aspects into spiritual direction. Spirituality that ignores the existence of emotional problems is called escapism and compensation.
Of course, working with a therapist who denies the existence of spirituality or imposes values on patients that are in conflict with their faith will not be helpful for a person who believes in God. It also shows a lack of professionalism. A form of psychology that ignores the spiritual realm with all its needs is like leading someone into a dark alley. However, prayer alone will not help depression, and confession will not cure neurosis. It's important to find a therapist who will work with you within your faith.
God helps through relationships
I also like another of Fr. Grzywocz's thoughts: "Where there are relationships, there is a miracle." God doesn't want us to live a life of isolated spirituality, where we only relate to God and no one else, but rather he comes to us through our relationships with people — with our husband, wife, children, friends, priest — and also a therapist.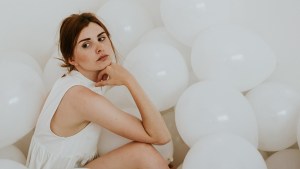 Read more:
St. Ignatius' psychological advice … long before psychology was even invented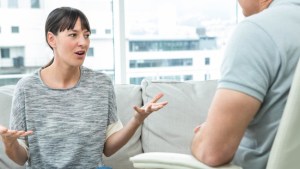 Read more:
Don't be ashamed to go to therapy!