The truth behind a popular belief.
What can God do in your life with one Bible verse a day?
Subscribe to Aleteia's new service and bring Scripture into your morning:
Just one verse each day.
Click to bring God's word to your inbox
In popular culture, it is common to refer to people who have died as "angels" in Heaven. For many, this simply means that they think of the deceased person as being with God, where the other angels live.
However, sometimes this comforting thought becomes more concrete, with some believing that humans really do become angels when they die.
Is this true? Can a human person die and then come back to life as an angel?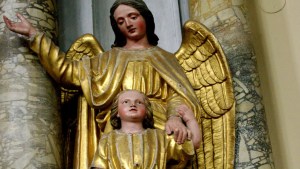 Read more:
A visual guide to Guardian Angels: Here's what you need to know
The short answer is no. There is no possibility of a human becoming an angel.
When we die, our soul is separated from our body for the moment, but will be reunited with it at the end of time. To become an angel after death would mean that we become a different being entirely.
Catholics believe that angels are unique, unrepeatable spirits.
Angels created before humans
They were created prior to humans; one theory that is an accepted Catholic belief is that on the first day of creation, when God made "light," the "light" he made was the angels (Gen. 1:3). This theory may even be confirmed when it says God "divided the light from the darkness," if that refers to the rebellion of the angels led by Lucifer (Gen. 1:4).
This idea is brought forth by St. Augustine in "City of God:"
For when God said, "Let there be light, and there was light," if we are justified in understanding in this light the creation of the angels, then certainly they were created partakers of the eternal light which is the unchangeable Wisdom of God, by which all things were made, and whom we call the only-begotten Son of God; so that they, being illumined by the Light that created them, might themselves become light and be called "Day," in participation of that unchangeable Light and Day which is the Word of God, by whom both themselves and all else were made.
This makes sense as the "Sun" and "Moon" were not created until the fourth day.
With or without this interpretation of Scripture, what is certain is that Catholics believe that all the angels who were to exist were created before any humans were made and they are different beings than humans.
So when a human dies, he doesn't become an angel; his soul doesn't either. It continues being a human soul, which will be reunited with its body at the resurrection of the dead.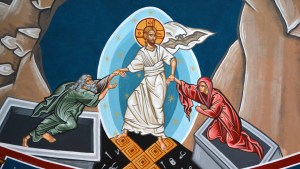 Read more:
Do I believe in the resurrection of the dead?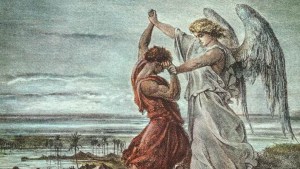 Read more:
In images: 5 Amazing facts about Archangels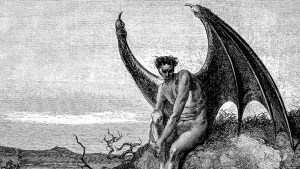 Read more:
The many names of Satan and what they mean