Adolescents who turn to cutting or other self-injury are really making cries for help.
Self-harm among teens is not a whim, fashion, or way to attract attention. When we spread such views, we prove to many teenagers that they're correct in their deep feeling of being alone with their problems. Self-harming has complex causes, is difficult to stop, and is a signal that help is necessary.
Teen rebellion
When a child enters the teenage years, it's easy for parents to succumb to the illusion that they are needed less. After all, kids that age can reheat food from the fridge, and maybe even cook something impressive; they can stay home alone, or go to the supermarket. Often this feeling is accompanied by the expectation that since they're already growing up, they should somehow already be grownups: think, behave and act like fully mature persons.
Meanwhile, the period of adolescence can be full of anxiety and extremely difficult experiences. What is superficially seen as "teenage rebellion" reflects an internal conflict they feel while they seek answers to questions about their identity, the meaning of life, and the laws that govern it. They become incredibly vigilant in finding inconsistency between what parents say and what they do, and very sensitive to how society portrays teens.
Self-harming is an external expression of the great tension and stress of this time for teenagers. It's a desperate attempt to deal with mental pain. Physical pain helps momentarily redirect attention from emotional distress. Cutting and other forms of self-mutilation are sought as a means to relieve the stress and give an illusion of some kind of control over a situation from which they can't see an exit, similar to alcohol or other drugs for addicts.
Suicide "rehearsal"
Physical self-harming is sometimes a "rehearsal" of sorts for suicide. It manifests an extreme lack of self-acceptance, or a feeling that the problems someone is experiencing are unbearable. It can also be an attempt to deal with anger that they find no other way to express, name, and use constructively. By mutilating themselves, teenagers turn their anger against themselves.
Reading internet forums where teens vent their feelings offers nothing but sadness. What do children who self-harm write in the abyss of cyberspace? "I've had enough of my life. Constant fights with my parents, humiliation by my sister who on top of it all beats me, and other problems. I have no one I can trust completely." "I'm cutting myself; I want to kill myself because everyone turned away from me, I have no friends, no one. They call me names, I'm sick of it."
Help needed immediately
In July, a Polish internet web page called "Porcelain Angels" ("Porcelanowe Aniołki"), co-created by Amelia Gruszczyńska (a high-school student in Poland) and other teenagers who have experienced serious crises, offered a survey asking about the needs of people who self-harm. In the responses to the survey, there are a few answers that come up very often, such as "I need someone to hug me," and "I need someone close to be with me, to tell me that he/she needs me."
These voices are moving. At the same time, they are an important and helpful clue. Teenagers want us to be with them. They want a judgment-free closeness, the tender and accepting presence of a wise adult who will guide them in a world full of questions and pain. They need someone who will not put up a wall of criticism, but who will accept them as they are.
Loneliness
Teens suffer loneliness both in so-called "dysfunctional families" and in "ordinary" homes where sometimes it's hard for parents to know how to stay close to their children, or where the teens have a hard time relating to others or expressing their pain. Self-harming is a signal that there is a need to talk about feelings and hardships. It's a silent cry for help: suffering covered with a curtain of shame, and sometimes also a mask of talking back or full-on rebellion. It's a clumsy way to express the innermost needs of their being: "See me. Notice me. Help me. Don't leave me."
We can't ignore them. We need to help them. If your child is involved in cutting or other forms of self-mutilation, informyourself and seek professional counseling.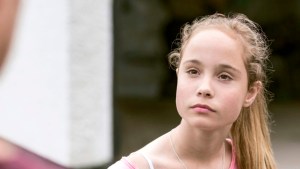 Read more:
3 Best ways to respond when your teen's moral compass goes haywire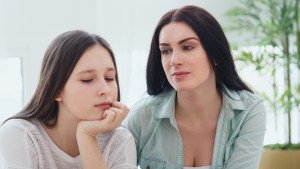 Read more:
Why adolescents don't trust their parents … and what to do about it