Venerable Louis of Granada weighs in on how to combat this common struggle.
Need an idea for Lenten almsgiving?
Help us spread faith on the internet. Would you consider donating just $10, so we can continue creating free, uplifting content?
Make a Lenten donation here
Lustful thoughts are a vice that can easily entrap anyone, fueling a person's passions in a negative way. It is a difficult temptation to fight against, as many saints have struggled with it over the centuries.
Venerable Louis of Granada, a Dominican priest of the 16th century, gave his advice in a book rightly called The Sinner's Guide. In it, he gives a step-by-step plan for sinners who want to start practicing virtue and be released from their slavery to sin.
Here are a few practical tips he gave regarding the common struggle of lustful thoughts.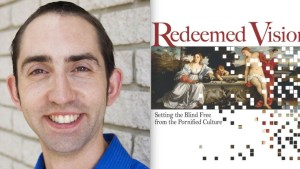 Read more:
What's missing in the fight against porn? Author thinks he has the answer
Read more:
To strengthen your marriage stop watching porn, research says