An unexpected insight into my spiritual life came in the midst of translations and grammar.
I consider myself a life-long learner. Sometimes this is a way of saying that I've learned from a mistake, or explaining to people why I enjoy exploring new ideas and taking risks. Right now, it means I've gone back to formal studying after a 10-year hiatus, to pursue a degree in canon law.
As an unintended side effect, the idea that I left conjugations and declensions behind when I graduated high school has gone up in smoke as I wrestle with Latin once again. Once in a while, in the midst of grammar and translations, I find some valuable insight.
Like the nuanced meanings of "suscipe."
Suscipe, domine are the opening words of St. Ignatius of Loyola's prayer of surrender. A very similar phrase, suscipe me domine is found in Psalm 119. Although the Latin word is the same, English renditions of the prayer and psalm give two different translations.
The beginning of St. Ignatius' prayer is officially translated "Take, Lord, receive…".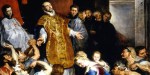 Read more:
Give your whole self to God with this simple prayer from St. Ignatius


Understood this way, surrender emphasizes a trusting exchange between two individuals. We are invited to give, freely, to the Lord who, on his part, receives what we offer. We let go. We trust that God has a plan and that his plan is best, even when we don't understand it. We acknowledge that his intellect and will are infinitely good, infinitely perfect. We let him take the steering wheel, so to speak.
There have been times in my life when this understanding of surrender seemed meaningful. I needed the reminder to hand over certain concerns that I was over anxious about, or to let go of unrealistic hopes. Right now, however, as I go through a fairly exhausting time of life full of parenting, work and studying, a different translation of "suscipe" has expanded my understanding of surrender and brought great comfort.
"Suscipe" also means to uphold, or sustain. This is the translation commonly used in the context of the psalmist asking God to "sustain" or "uphold" him by his promise (Psalm 119:116).
Uphold me according to thy promise, that I may live,

and let me not be put to shame in my hope!

Hold me up, that I may be safe

and have regard for thy statutes continually!
This dimension of surrender emphasizes a sense of union and an awareness that the Lord's presence surrounds us: He is a source of strength who upholds us in the totality of our being. Some of our hopes and desires are too great for us, but come from God. Rather than "let go" of them, we are called to lean upon the Lord, who will sustain us, and them.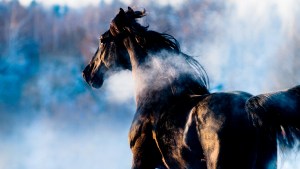 Read more:
Do you know what 'meek' of 'meek and humble of heart' really means?
This idea of resting in a God who loves us echoes the Lord's tender invitation in Matthew: "Come to me, all you who labor and are burdened, and I will give you rest." (Mt. 11:28).
Both of these expressions – take/receive and uphold/sustain – are longstanding ways of translating "suscipe" in English. Depending on what we are experiencing, the more active challenge to "let go of" certain thoughts and desires might be appropriate, and at other times, a gentle but firm reminder to allow ourselves to rest in the Lord and let him uphold us might resonate more strongly. One translation isn't better than the other, but together, they give us a fuller understanding of the sentiment of surrender we are called to as Christians.
Take, Lord, receive, sustain and uphold me.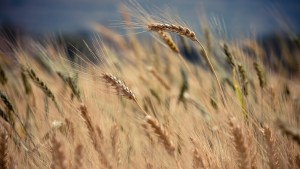 Read more:
Defining self-care in spiritual terms