How to get some freshness out of Scripture
Little things can make a big difference—including little words, or even parts of words. Theology is especially known for huge differences turning on fine distinctions. When the Council of Nicaea debated the relation between the Father and the Son, the difference between the orthodox formulation and the heretical one was a single letter, the Greek iota: homoouisios vs. homoiousios. (Thus the phrase "It doesn't make one iota's difference.") Jesus Himself said that not one jot or tittle of the law would pass away before the consummation of all things. (Matthew 5:18) Our Lord affirms here that every part of the law of God has meaning, every "letter or part of a letter" (as an alternative translation would have it).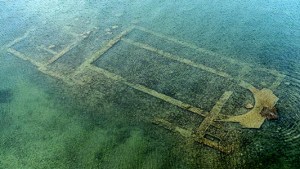 Read more:
The underwater ruins of Nicaea: The birthplace of the Creed
We could say the same of the words of Scripture. While Catholics don't subscribe to a divine dictation theory of biblical inspiration, and don't hold that every element of diction and syntax in the Scriptures has a heavenly mandate, we do know it as the Living Word of God, and can find depth and profundity in even the smallest parts of speech.
My favorite example of this is in the story of Jesus and the rich young man. The wealthy youth asks Jesus what he must do to inherit eternal life. When Jesus replies that one must keep the commandments, the young man responds that he has always kept them. Then the text says, "Jesus, looking at him, loved him." (Mark 10:21) Interestingly, though this same story is recounted in Luke and Matthew, neither of those gospels includes this phrase. What is its significance?
The Greek word here is emblepsas, which can mean "having looked upon" or "beheld." It is used in a few other notable places: when John the Baptist first sees Jesus and declares him the Lamb of God (John 1:36), and when Jesus first sees Simon and renames him Peter (John 1:42). There's a sense in all three passages in which a person looks at another and understands something more about them. John recognizes Jesus as the Messiah. Jesus sees the rich young man as one who truly seeks God, and identifies Peter as one who will assist Him in His ministry.
One priest I knew said that a better translation of emblepsas rather than "looked at" would be "looked into." Think of how that changes the sense of the sentence: "Jesus looked into the young man and loved him," or "John looked into Jesus and said, 'Behold the Lamb of God.'" We get a better sense of this "seeing" as a gift of deeper knowledge from the God who is closer to us than we are to ourselves (as St. Augustine famously said in the Confessions). And all of that difference made by a change in one little word!
Sometimes we can become so familiar with certain stories from the Gospels that, when they are read in Mass, we sort of tune them out, thinking, "Oh yeah, I know this one." We can miss the little details, the bits and parts that might not have jumped out at us before but which have something to say to us that day. The Gospel has an enduring freshness to it as its enlivened by the Spirit of God. More than any other classic, there's always something new to be gained from it, some kernel we have not yet gleaned.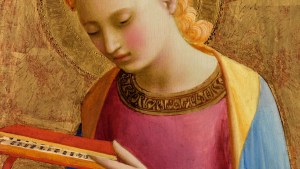 Read more:
Need some motivation for Scripture study? How about Mary
We may not all be able to dive into the intricacies of New Testament Greek (I certainly am no expert!). But one helpful practice can be to read different translations of Scripture than we're used to. We hear the New American Bible in the Mass. Reading a different version can help to make the familiar suddenly seem unfamiliar, to read something again for the first time.
It's good to find translations that are approved by the Church — some translations are better than others, and you don't want to end up with a text that translates the greeting of the Archangel Gabriel to Mary as "Gee, you're a lucky lady." You want a translation that's readable, but that doesn't take too many liberties with the original text. The USCCB has a list of approved translations here. For myself, I'm partial to the translation done by Msgr. Ronald Knox. Other's have recommended the Revised Standard Version-Catholic Edition, the Douay-Rheims (for that King James flavor), or the Jerusalem Bible. (Fun fact: the translation of the Book of Jonah in the Jerusalem Bible was done by J.R.R. Tolkien!) It can also be quite helpful to find a good commentary series to accompany your reading, or at the very least, a Bible with good footnotes. Ignatius Press has recently produced both: a well-footnoted RSV-CE translation, and a series of commentaries on individual books or groups of books of the Bible, many of them by Dr. Scott Hahn.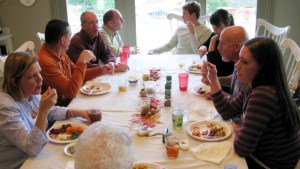 Read more:
This Scripture passage will help you talk to your family about God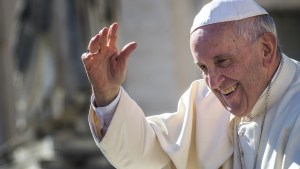 Read more:
Pope says contact with Scripture will bring you two qualities you might need today