Caritas Women's Care is one of many medical groups that embrace Catholic values in reproductive health.
Need an idea for Lenten almsgiving?

Help us spread faith on the internet. Would you consider donating just $10, so we can continue creating free, uplifting content?

Make a Lenten donation here

As a woman, understanding how your fertility works can be one of the most insightful ways to understand your health as a whole. If you're seeing the right obstetrician-gynecologist, they can offer incredible advice and help you understand your menstrual cycle. But there's nothing more frustrating than wanting to know more about your natural fertility as a woman and being met with resistance from your OB/GYN.

According to the Natural Family Planning Teacher's Association, 32 million couples worldwide practice Natural Family Planning. And that number continues to grow. A study conducted in 2015 from the University of Iowa found that more than 1 in 5 women would be open to using fertility monitoring instead of the pill if they knew how it worked. But there aren't many NFP-friendly obstetrician-gynecologists whose practices serve these women. With so many women seeking holistic care, but only a few practicing OB/GYN physicians providing that care, the search for a doctor can seem hopeless.

But for women in Sugar Land Texas, the search for a NFP-friendly OB/GYN is easier. Not one, not two, but three OB/GYN physicians at Baylor St. Luke's Medical Center Group–Caritas Women's Care embrace fertility awareness-based methods of reproductive health care, including both education and awareness of the unique functions of a woman's body at every stage of life.

This year, Caritas Women's Care was voted the best OB/GYN in Fort Bend County, Texas by Chasen Media Group's Living Magazine.

"When patients come to us we typically have them start charting their cycles. After they've been charting for a couple of months, then we can figure out through ultrasounds, hormone series and sometimes surgery what the problem is and why they're having issues,"

says Dr. Brooke Jemelka

, a founding member of the medical group.

"Our practice was one of those things we thought would never be,"

Jemelka continues

. "Our patients were seeking us out because we did different things than your normal OB/GYN office. All of us have similar beliefs, all of us have similar training. It's a group of three female physicians and a lot of our patients seek us out because of that. We're very supportive of each other."

The women who travel to Caritas Women's Care as patients attest to the high quality support and services offered by the medical group.

Katie Roettger knows what both sides of OB/GYN care look like. Before discovering Caritas, her OB/GYN recommended birth control as a solution or her health issues. Katie went on to be diagnosed with endometriosis, and her local NaPro doctor recommended Katie to Dr. Kathryn Karges, a founding member of Caritas.

"What sets Caritas apart is the caring environment, and the fact that they'll take the time to answer all of your questions. They care about getting down to the root of the problem and treating those issues. They make sure a woman is healthy." The care Katie received at Caritas inspired her to train as a FertilityCare Practitioner with the Creighton model.

Katie isn't the only patient whose health life has radically changed thanks to the care of the doctors at Caritas.

Nicole Juba discovered Caritas through a friend who had moved from Houston to Dallas. "Even though I had known this woman for a short time, we quickly became friends when we realized we suffered from infertility," she remembers. It wasn't long before her new friend recommended Dr. Karges, another founder of the group, who had performed a recent surgery.

The clinic offers a full range of healthcare services for women's fertility, including routine care, screening, surgery, prenatal care, and preconception care. While those are all services offered through most OB/GYN offices, Caritas stands apart because of their emphasis on getting to the root of issues women experience with their health.

But if you're outside of the Sugarland, Texas area, that doesn't mean you're without resources when it comes to physicians integrate fertility education into their treatment plans. Caritas is just one of many practices striving to treat and educate women holistically. There are a few ways to go about locating an NFP friendly physician.

Check out the Creighton Fertility Care website for an up to date directory of medical consultants. Other websites like One More Soul and FEMM Health offer ways to find NFP instructors and physicians through their directories.

You can also contact your Catholic NFP Diocesan Coordinator and ask for their recommendations for NFP friendly doctors in your area. Local NFP instructors can be an incredible resource in this search, too.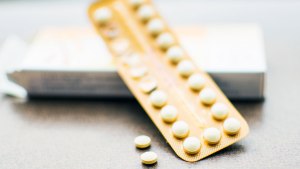 Read more:
6 Women share how quitting birth control improved their health