She showed us that the human spirit is capable of overcoming any barrier. 
Helen Keller is a perfect example of what it means to overcome.
Born on June 27, 1880 in a small town in Alabama, Helen came into this world surrounded by her brothers and the love of their parents. But when she was about 18 months old, she contracted a serious illness, possibly meningitis or scarlet fever. Against all odds, Helen survived the high fevers, but her body was dramatically depleted. Within a few months, her mother realized that she wasn't responding to sound or visual stimuli. Helen herself was becoming angry at not being able to communicate in a normal way with her family.
The first person who helped her, without even knowing it, was another girl: the daughter of the Keller family cook with whom Helen developed a certain sign language that allowed her to communicate a little bit. However, as she related, for almost six years the deaf and blind child "lived deprived of the slightest understanding of nature or the mind, death or God."
It was Helen's mother who refused to see her little girl isolated from the world, and thus motivated, began seeking the best help she could find.
In 1886, the family sought advice from Dr. Julian Chisolm who put them in touch with Alexander Graham Bell, who at that time was conducting research and working to improve the plight of deaf children.
Bell accompanied the Kellers in their quest for the best available solutions for Helen, who ended up entering a school for the blind in Boston. There, in 1887, she would meet the woman who would become her companion, guide, and light. Anne Sullivan was hired as a governess for Helen, to whom Anne dedicated herself body and soul in order to teach Helen how to communicate, to write using Braille, and even to emit some sounds by identifying the various sound vibrations of the throat.
From the initial frustration she felt being fully aware of her terrible barriers to communication, thanks to Anne's patience and dedication, Helen began developing an iron-clad will to surpass her own limitations. She continued studying in various institutions until she graduated from college – becoming the first deaf and blind person ever to do so.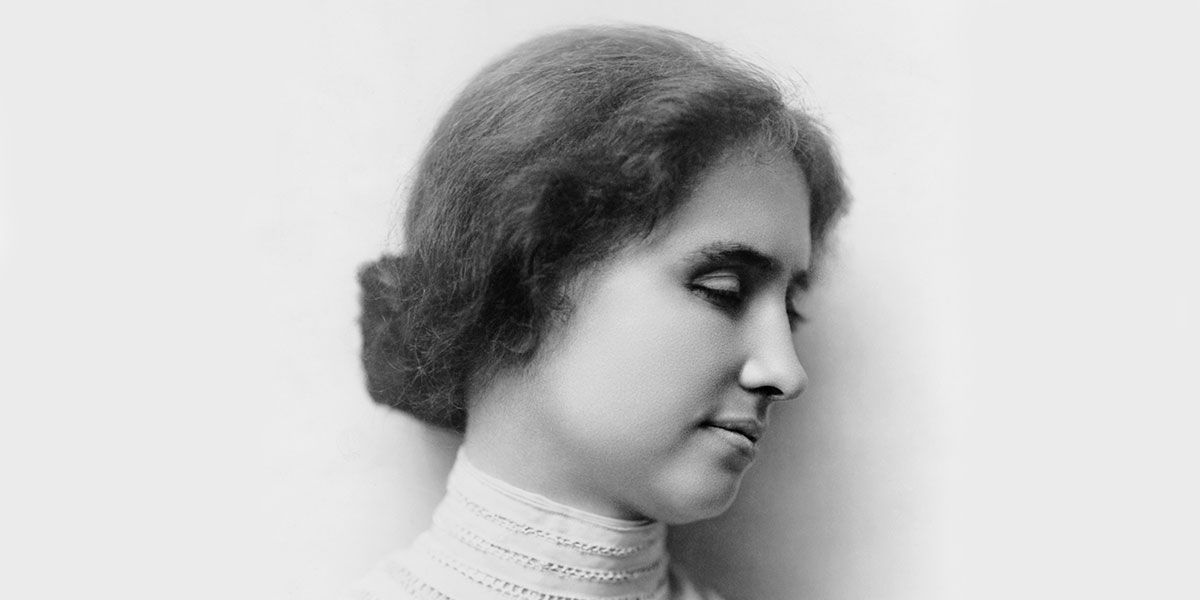 Helen Keller showed the world that nothing could halt her determination to learn and to continue fighting against the injustices of the world — not only for her own sake, but for the sake of others. She became involved in defending various civil rights, including the legitimate rights of women and the most disadvantaged. She toured dozens of cities on several continents presenting her life's story and offering her personal witness, while also raising funds for various institutions committed to helping people with sensory impairments and limitations.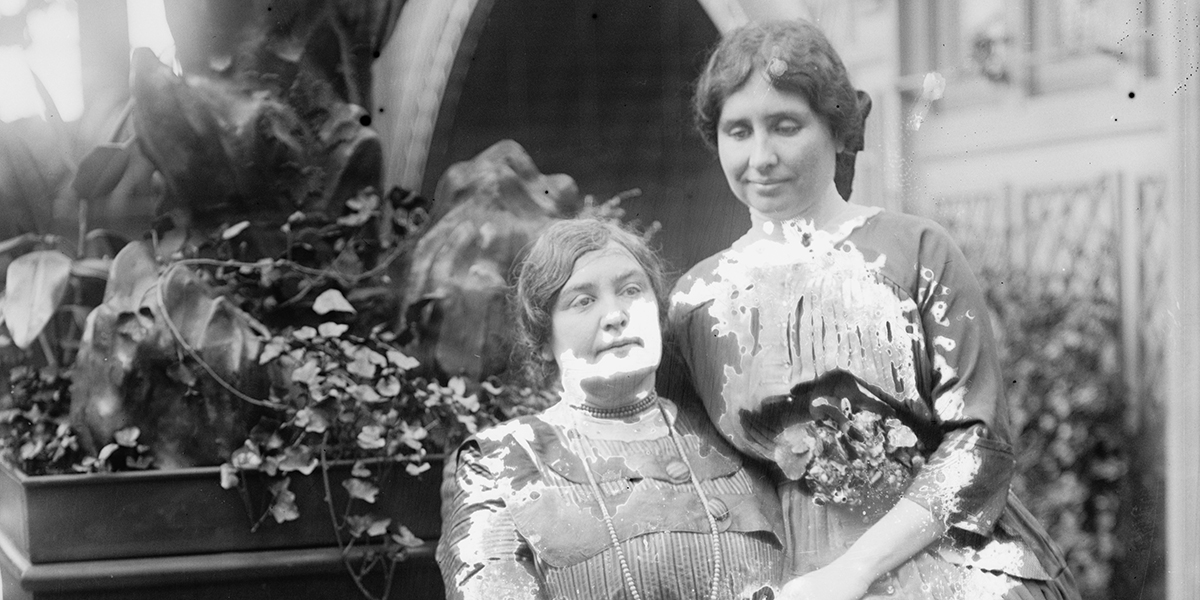 Always led by the hand of her faithful Anne, who remained by her side until her own death in 1936, Helen outlived her by several more decades during which she continued to work tirelessly. She wrote several autobiographical works in which she testified to the power of an exceptional life, writing such beautiful words as these:
"If my humble testimony is worth anything, how happy I will be to know that my words have helped other persons to have a sweeter interpretation of the presence of God and a deeper satisfaction in overcoming environmental difficulties. As I wander through the dark, encountering difficulties, I am aware of encouraging voices that murmur from the spirit realm. I sense a holy passion pouring down from the springs of Infinity… Bound to suns and planets by invisible cords, I feel the flame of eternity in my soul. Here, in the midst of the every-day air, I sense the rush of ethereal rains. I am conscious of the splendor that binds all things of earth to all things of heaven — immured by silence and darkness, I possess the light which shall give me vision a thousand-fold when death sets me free."
In 1961, Helen Keller suffered a stroke that began to diminish her physical health and forced her to leave public life and retire to her Connecticut home, where she died in her sleep on June 1, 1968.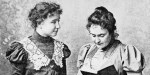 Read more:
Anne Sullivan: A "miracle" teacher