What word would you say best sums up the past 12 months?
If you had to sum up all of 2018 in one word, what would it be?
Every year the staff at Oxford Dictionaries put their minds to this question, debating several candidates for the word that best captured the imagination.
The organization defines the "Oxford Word of the Year" as "a word or expression that is judged to reflect the ethos, mood, or preoccupations of the passing year, and have lasting potential as a term of cultural significance."
Many intriguing choices made the shortlist for 2018: gaslighting, techlash, gammon, cakeism, overtourism, and orbiting all made it to the finals. But what was the lucky winner?
Toxic.
While the word doesn't exactly lift the spirits, it's definitely one that people have used a lot over the past year to describe everything from social media to politics to relationships one should avoid. If anything, perhaps this year's Word can inspire us to us promoting the opposite of toxic in the new year ahead, which can be summed up in antonyms such as beneficial, curative, healthy, helpful and wholesome.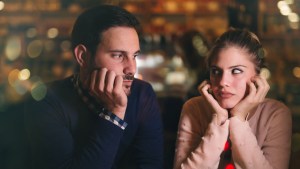 Read more:
How to deal with that toxic person in your life, according to St. Therese