The ancient pagan temple turned church is remarkably well preserved -- it boasts the oldest unsupported concrete dome in the world.
When walking around the cobbled streets of Rome's city center, it is not unusual to bump into buildings that are thousands of years old. But they are usually preserved as ruins, like the world famous Colosseum. That's what makes the Pantheon, an ancient Roman pagan temple turned church, such an extraordinary building. The Pantheon is, in fact, both thousands of years old—it was built between 113 and 125—and incredibly well-preserved. Entering its Corinthian colonnade feels like stepping into a time machine leading back to ancient Rome.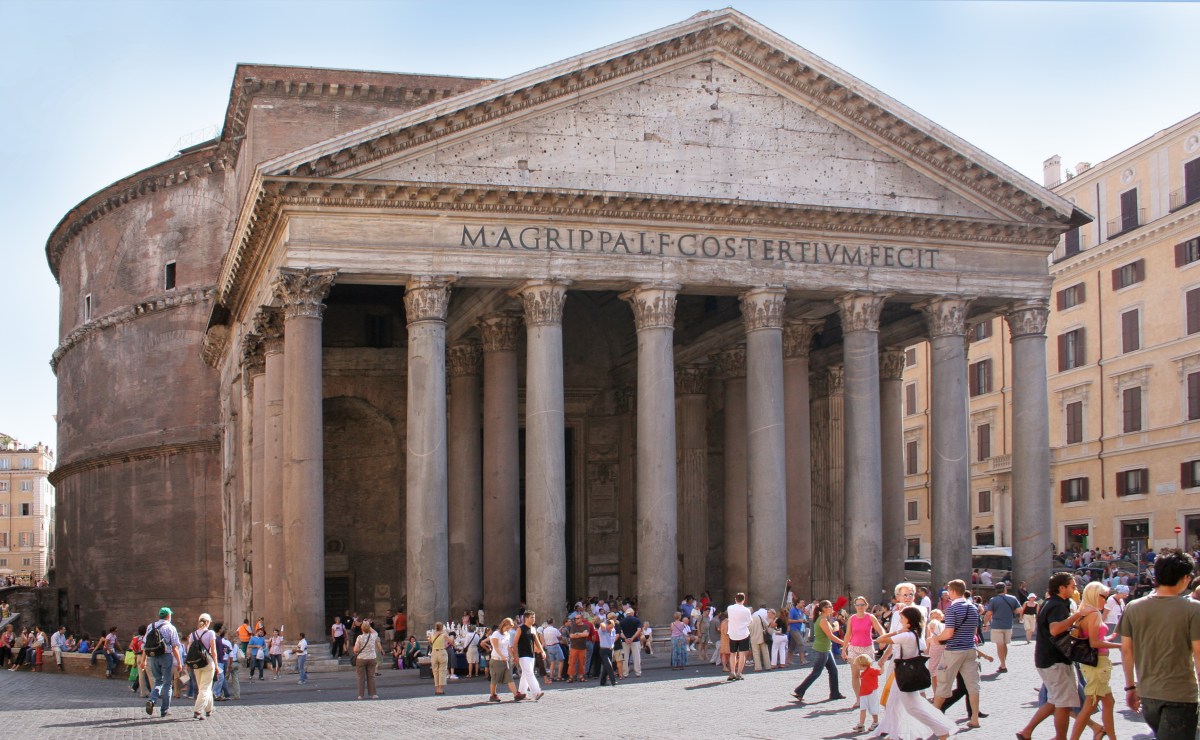 Launch the slideshow
Built by order of Roman consul and architect Marcus Agrippa during Emperor Augustus's reign (27 BC – 14 AD) and completed during the reign of emperor Hadrian, the Pantheon (a word that literally means "temple of all gods" in ancient Greek) was originally planned to serve as private temple for Agrippa himself.
That's why an inscription in the front of the temple reads: "M. Agrippa L[ucii] f[ilius] co[n]s[ul] tertium fecit," which means "Marcus Agrippa, son of Lucius, made [this building] when consul for the third time." That facade is also the only original piece of Agrippa's temple that survived intact. The rest of the original structure burned down in a series of fires between the years 80 and 110 and the temple was thus rebuilt under Emperor Hadrian, who dedicated it to Agrippa probably in 126.