The Catholic actor starts every day with this devotional book from the Philippines.
Nobody would accuse Mark Wahlberg' of being slothful, physically, or as it turns out, spiritually either.
The super-fit actor's recent revelation that he rises as 2:30 a.m. to begin a grueling day of physical workouts was impressive. The fact that he also schedules 15 minutes of "prayer time" each day at 2:45 a.m. is nothing short of inspiring.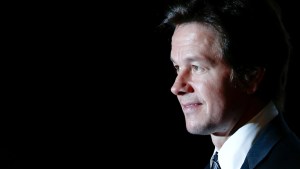 Read more:
Mark Wahlberg reveals his surprising daily prayer routine
In a recent interview with Relevant Magazine, Wahlberg, a devout Catholic, discussed his prayer life, which he says is structured around a 365-day Filipino devotional book a friend introduced him to "eight or nine years ago:"
Wahlberg loved the gift so much that he asked his wife; model Rhea Durham, to get him another copy of the book for Christmas. She's gotten it for him every Christmas since. In fact, she buys him two: one for the home nightstand and one to take with him while he travels. "She knows that's the one thing that I have to have before the end of the year to be able to start fresh on the first of the year and not miss a day," Wahlberg says with exceptional pride. "365 days a year in prayer."
The book Wahlberg leans on is most likely 365 Days with the Lord, a best-selling "bible diary" published by a Filipino apostolate of the Priests and Brothers of the Society of St. Paul, whose mission it is to "announce the Gospel to the world through the modern means of communication."
The daily devotional contains the Gospel of the day along with a reflection on the reading that "contains insights on how to incorporate the Gospel effectively in one's daily life."
"For more than a decade already, this has become the most widely read bible diary, popular among Filipino Catholics here and abroad," reads a description of the book on the publisher's website.
To order a copy in the United States, send an email to sales@stpauls.us. According to Dora Torres in the marketing department, they are expected a shipment of the popular book to arrive tomorrow, just in time for Christmas.