Forgiving is a gesture of noble souls, who are great and full of love.
Our understanding of forgiveness, and our ability to ask for it and grant it, is very connected to the education we have received. As children we need to be taught to ask for forgiveness and to forgive; these are basic skills that parents generally consider essential.
While being able to forgive is a virtue, a social skill that is learned, there are other factors at play as well. Forgiveness is a reality loaded with emotions. It can be embarrassing, and yet also rewarding, to ask for forgiveness for an action of ours that has caused harm; it can also be difficult and yet peace-giving to forgive another person whose action has inflicted harm upon us. Our emotions and the way we manage them depend not only on our upbringing, but also on our current environment and our individual biological constitution — all the things that go into our personality. All of this affects how difficult or easy it is for us to forgive or to ask for forgiveness. For some people, it can be very difficult.
Here's why forgiving can be so hard
When someone gets hurt by another, initially the injured party has a subjective experience of "unforgivingness" at different levels:
– On the emotional level: feelings of anger, pain, sadness, confusion and a sense of betrayal.
– At the cognitive level: offensive representations of the offender, fantasies or thoughts of revenge, questions of why or if the offended person is in any way guilty, and thoughts of ending the relationship.
– At the behavioral level: behaviors of avoidance of the offender or distancing from them, or behaviors of confronting the offender, crying, etc.
We could say in general that the most immediate reaction is not to forgive. Only after a conscious action that requires our will and our determination are we able to look beyond these reactions and be willing to offer forgiveness.
It can be equally difficult to ask forgiveness because it requires the humility to recognize that what we have done is, at least in some aspect, wrong. Especially for people who are more vain, proud, and competitive, it can be almost physically painful for them to face someone they've wronged and recognize their offense.
Benefits of asking for forgiveness or forgiving
When we are forgiven or sincerely request forgiveness, there are beneficial effects:
– Higher self-esteem
– Less stress, anxiety or sadness
– Better physical condition: lower blood pressure and heart rate
– It makes us better people with enormous personal, family and social benefits.
Some fundamental attitudes when asking for forgiveness
1. Analyze the offense, thinking about the mistake you have made and the damage you have done, with real empathy towards the offended person.
2. Ask for forgiveness, expressing yourself briefly including words such as "I'm sorry," "I apologize for," "please forgive me for … " Show your repentance without dramatizing or exaggerating. Offer a sincere apology.
3. Listen and recognize the importance of what happened. The other person has been offended by what you have done. Let them express their feelings. Accept their emotions without justifying yourself or demanding forgiveness.
4. Find out how to repair the damage. To make up for what you've done, and to make it easier for the person to forgive you, you might want to ask the offended person what you can do to make it right. The person offended at that time may or may not tell you how to solve it. If they tell you, start as soon as possible. If not, wait a while to try again. We must wait for the offended person to decide what to do.
Some attitudes that help us forgive
1. Most of all, we need to remember that we too have offended others; none of us is perfect. If we have been forgiven in the past, and want to be forgiven in the future, we too must be willing to forgive.
2. We are not privy to all the reasons and circumstances that led the person to offend us. There may be no excuse, but on the other hand, there may be mitigating circumstances. It's possible that the person who offended us is actually suffering deeply for what they have done, with profound feelings of guilt and remorse. Forgiveness is an act of compassion and empathy.
3. Even in the worst case scenario — that the person has acted out of malice with no rhyme or reason, no justification or excuse — it is actually better for us to forgive. Otherwise, we're letting the person enslave us and control us through our anger, bitterness, and desire to seek revenge. Forgiving them frees us to move on with our lives and deal with the situation looking towards the future, not the past.
Remember that to forgive or request forgiveness is not to forget or deny what happened and its consequences, but it is a voluntary and responsible act to reconcile with the person with whom the event occurred. Even if the person we forgive didn't ask for forgiveness, our gesture leaves the door open for a constructive future, and it calls down God's mercy upon us for our own faults. Forgiving is a gesture of noble souls, who are great and full of love.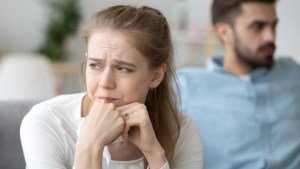 Read more:
Why it can be so hard to ask for forgiveness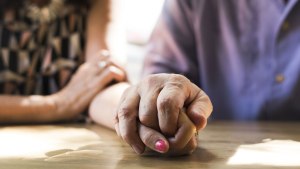 Read more:
You've forgiven someone, but do you now need to trust them?