A kind employee at the postal service reached out to let the 7-year-old know the letter was delivered, despite a challenging journey.
Special occasions such as Christmas and birthdays are often difficult for those who've lost a loved one, but they also provide a perfect opportunity to remember them in our prayers and actions.
This was exactly the case for seven-year-old Jase Hyndman from Scotland, who lost his dad over four years ago. The youngster wrote a birthday card and popped it in the mailbox addressed to his dad in heaven. According to the BBC, Sean Milligan at the British postal service, Royal Mail, noticed the celestial destination on the envelope and decided to send a letter back to Jase, reassuring him that his letter had been delivered safely, despite the grueling journey.
"This was a difficult challenge avoiding stars and other galactic objects en route to heaven. However please be assured that this important item has been delivered," wrote Milligan. "I will continue to do all I can to ensure delivery to heaven safely."
Jase's mom, Teri Copland, explained the impact of this kind gesture on her son.
"I actually cannot state how emotional he is knowing his dad got his card," Copland said. She always stressed the importance of sending a card on such special occasions and shared the letter her son received on her Facebook account saying, "Royal Mail you've just restored my faith in humanity." And perhaps they've gone even further and given more faith and comfort to a son that his father is in heaven and one day they will be reunited.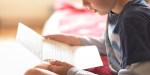 Read more:
After 11-year-old autistic boy fails state tests, teachers's letter leaves mom in tears