Does doing your best work mean working harder?
Everyone knows the myth of the ant and the grasshopper, right? There's the virtuous ant, who worked without ceasing all summer long and has plenty of food stored up to get him through winter, while the lazy grasshopper, who spent the summer singing pointlessly, has nothing to eat come winter?
There's a reason we all know that myth. The idea that more and harder work is better is pretty much ingrained into the American psyche. I know it was ingrained into mine when I first rejoined the workforce after years of stay-at-home momming — and I was determined to be the ant, not the grasshopper. So I put my nose the grindstone and let me tell you how much I ground. 
Here's a thing about ants that you might not know, though — they don't actually work without ceasing. In fact, the New York Times reports that the secret to ants' astounding efficiency isn't machine-like labor … it's idleness:
Daniel I. Goldman, a physicist at the Georgia Institute of Technology, and his colleagues, found that the secret to efficient tunnel digging by fire ants was that 30 percent of the ants did 70 percent of the work. They reported their fable-shaking finding in the journal Science.

The reason, it seems, is that the ants were working in narrow tunnels where traffic jams could easily clog up the entire effort to build nests. So it helped if some of them took a pileup in the tunnel as a signal to suggest that they take a break … This didn't have to do with some ants being lazier than others. His team could remove the hard workers and another group would take over and do just as well, and the same 70/30 rule would hold.

After running various computer models of the behavior, he found out that this was the ideal distribution of work. And that the individual virtual ants had to have idleness built in as a potential response to a crowded tunnel.
Fascinating, but not terribly applicable, am I right? After all, humans don't have to worry about crowded tunnels — usually most of us have plenty of work to keep us busy for 100 percent of the time, and could actually use another pair of hands!
I know that's how I felt in my first few months of work. I was totally overwhelmed trying to keep up with a seemingly endless grind of work — and trying to do every piece of that work perfectly. So perfectly, in fact, that I created hours of unnecessary work for myself.
Although I have a team of colleagues who are more than willing to help, I was reluctant to ask them for help. I didn't want to bother them, nor did I want to appear incompetent. But most of all, I believed that I could and should figure it out myself.
Pride, y'all. It goeth before the fall. And right before we launched our biggest promotion of the year, I was in stress-overload freefall.
Luckily we had a team meeting, and I finally swallowed my pride and asked for help. Not only did my team step up, but they also showed me a ton of tricks and hacks and methods for streamlining communication. Suddenly, the work that used to take me several hours took me an hour, max.
And you know what? The work I did was better. When I worked smarter instead of harder, it took less time — less than 70 percent of the time I used to spend, in fact. And because I wasn't spinning my wheels in frustration, it was easier for my brain to work efficiently and well. I was more creative because I was less stressed, and my family was happier, so I was happier.
The end result, though, really tells the tale. I doubled my business in one promotion — not unheard of, but rare enough to earn me a bonus and prompt me to swear that I will never, ever again work harder instead of smarter.
Time to ditch the myth of the ceaselessly working ant and embrace the truth: we work better when we work smarter, and less hard. Idleness isn't the devil's playground … it may actually be the fertile ground we need to find success and peace.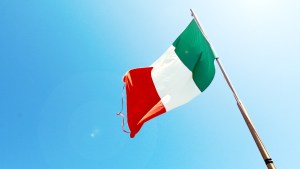 Read more:
Italians are productivity geniuses—here's why