Almost nothing you do truly matters. Except to the Creator of the entire universe.
What can God do in your life with one Bible verse a day?
Subscribe to Aleteia's new service and bring Scripture into your morning:
Just one verse each day.
Click to bring God's word to your inbox
Do you ever wonder where the meaning is in your life?
On the one hand, we are caught in a seemingly endless cycle of moments and hours and days that make hardly a ripple in the world around us.
On the other hand, we know our lives are absolutely important and utterly valuable.
This Sunday's readings for the Second Sunday of Advent, Year C, live in this tension, especially after this Saturday's Immaculate Conception.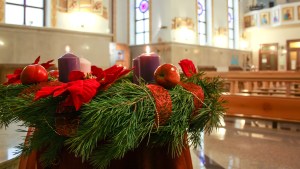 Read more:
US Catholics have 2 obligations – make that celebrations! – this weekend
Sunday's Gospel has two halves: The prose and the poetry — the meticulous historical facts and then a flourish of symbolic language.
Luke begins with absolute specificity, giving scholars a more pinpointed time of the New Testament story life than any other Gospel:
In the fifteenth year of the reign of Tiberius Caesar, when Pontius Pilate was governor of Judea, and Herod was tetrarch of Galilee, and his brother Philip tetrarch of the region of Ituraea and Trachonitis, and Lysanias was tetrarch of Abilene, during the high priesthood of Annas and Caiaphas.
He even refers to John with pinpoint exactitude: "John the son of Zechariah in the desert."
But at that point in the Gospel, everything seems to go from history to hysteria. John tells the crowd to "Prepare the way of the Lord" through an impossible construction project. "Make straight his paths. Every valley shall be filled and every mountain and hill shall be made low."
His listeners, in fact, did none of these things. No earth-movers pushed mountaintops into valleys. Why did he ask for that?
Because prophets don't just see the day-to-day details — they see their enormous significance.
In the first reading, the prophet Baruch describes the exile and return of the Jews in Jerusalem like this:
Led away on foot by their enemies they left you: but God will bring them back to you borne aloft in glory as on royal thrones.
It is true that they were led away — but no one returned "borne aloft."
Baruch also said that God commanded them to return only after flattening all roads and lining them with shade trees. That didn't happen either.
And yet there is something true about all of these things. The return was a grander thing than the rag-tag traveling band of Jews may have seemed. It is a truth the Psalm expresses it this way:
When the Lord brought back the captives of Zion, we were like men dreaming … our mouth was filled with laughter, and our tongue with rejoicing. …The Lord has done great things for us; we are filled with joy.
The historical facts of Israel's return were accompanied by a deeper, more profound truth.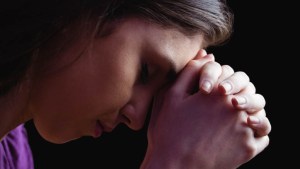 Read more:
What memory has to do with learning how to pray
This same thing happens to each of us.
Write down everything you do in a day — from waking up and looking for your slippers all the way to collecting dirty dinner dishes and talking to your family about something random from your day — and you will discover that almost nothing you do truly matters.
But look at it from God's perspective and it is all filled with supernatural meaning.
As we hear on the feast of the Immaculate Conception: God "chose us in him, before the foundation of the world … so that we might exist for the praise of his glory."
The fact is, there are two ways to look at our time.
In the original New Testament, the Greek word chronos means chronological time, where one moment follows another, whereas kairos means "fulfillment" time — like the time of harvest, or the time of judgment.
Jesus Christ, the Word made Flesh, the eternal son of the Father, came "in the fullness of time" and stayed with us in the sacraments, turning our chronos time into kairos time.
This is what Paul is describing in Sunday's reading when he tells the Philippians that he prays for them "from the first day until now," that "the one who began a good work in you will continue to complete it."
He prays that, by living chronos day by day in a "pure and blameless" way, they will be ready for the kairos "day of Christ."
Which brings us back to John. And us.
As John says in the Gospel, "All flesh shall see the salvation of God." The prose of our flesh will see the poetry of a glorious conclusion in God.
How do we get there?
"John went throughout the whole region of the Jordan, proclaiming a baptism of repentance for the forgiveness of sins."
Baptism lets eternity invade our lives, and repentance changes our endless series of days into a planning process whereby we level the mountains and valleys in our heart to allow Jesus Christ to enter.
This is what Advent is all about — redeeming time and making it serve God, so that it changes from "one damn thing after another" to one step after another toward our final end, in heaven.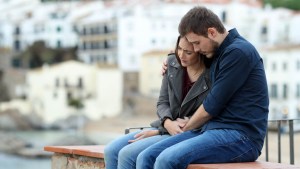 Read more:
Forgiving ourselves and being forgiven: Taking out the trash for Advent