We all know that sleep deprivation is a health hazard, but is there such a thing as too much sleep?
Sleep deprivation can come in different forms and have terrible consequences. But what about sleeping too much? Is it possible to sleep too much and what are the effects on your health?
A study published in the European Health Journal found that regularly sleeping more than six to eight hours per night is linked to increased risk of heart disease and death. Researchers collected data from over 21 countries and found that over-sleeping could increase the likelihood of cardiovascular problems and death by up to 41 percent. Under-sleeping was also shown to increase the risk of these problems.
However, the researchers also noted that some of these problems could have been the result of underlying conditions, of which over-sleeping was a symptom.
Over-sleeping can be sign of many conditions, including heart disease, autoimmune conditions, depression, chronic fatigue syndrome, and more. It is therefore prudent to contact your doctor if you find that your sleep and fatigue are becoming a problem.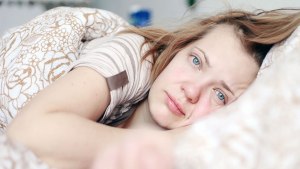 Read more:
2 Easy solutions to a common sleep problem