It's one of those things we shouldn't go near.
There is a scene in the movie adaptation of Tolkien's novel The Hobbit that I'd like to describe to you. After calling the Great Council in the House of Elrond, Gandalf is trying to convey a critical message to the elite gathering, and convince them that they have a problem — the dark power of Sauron and his buried but invincible kingdom are being revived. He's trying to convince his fellow guardians of goodness that the threat is growing. Saruman downplays Gandalf's words and dismisses them, simply not listening. Galadriel senses that Gandalf is right; she senses his anxiety and also that he's not saying everything. At some point, she says to Gandalf, "You carry something." Gandalf nods and pulls out a bundle.
He lays an elongated object wrapped in a cloth on the table in front of the gathered elves and wizards. After a moment, the elven leader Elrond reaches out, pulls his hand back, then reaches down again and opens the cloth, without touching its contents directly with his bare hands. Within lies a long, dark blade. It's elegant, and at the same time menacing and sinister. Everyone is leaning over, looking at it. No one touches it. It's almost as if it were a poisonous snake, as if some evil could contaminate them from merely touching the weapon. I think if I'd been there, I would've picked it up, cut the air with it a few times to try the balance, and then I'd put it back. Why didn't any of them do that?
Is it always good to try something at least once?
I didn't notice this behavior the first time I watched the scene. I only noticed it after many years. And then, I realized that there is a profound reason for this behavior. There are things in this world that, upon contact, bring us trouble, sin, evil, and finally — death. And although they are interesting and enticing, there's a danger lurking inside them.
Some things create exciting sensations in us. They seem not to be harmful to us or others, but somewhere deep inside, we feel that something isn't right. We know and can name some of these dangerous things — certain drugs, for example. We know about the dangers of addiction, and yet people keep trying addictive substances. This is one of those obvious things; there are also those that are less obvious.
What's the problem?
Pornography is certainly one of these dangers. In the modern world, it's practically everywhere — in advertising, in adult stores, in the movies, at newsstands. And in the internet age, porn is never more than just a few clicks or keystrokes away. You can even happen upon it by accident. Men are practically assaulted by pictures of beautiful young women's bodies, and these pictures arouse excitement and desire. The omnipresence of sexualized images is now seen as a normal, even good thing.
Even many women are blind to the problem. When I talk about this with young men, they say, "What's wrong with looking at movies like that? I do it with my wife/girlfriend. It excites us. Then we have sex; it's cool."
From the perspective of hindsight
When I talk about this with people who have a little more life experience, I hear a different story.
Typically, men who use porn tell me things like this: "You know, we often started sex by watching a porn movie. For a while it was fun and exciting, but after a few years, I noticed that besides excitement, other feelings were showing up. I noticed that the women I saw on the screen seemed to me more attractive than my wife. I started thinking that what I did with my wife was much less interesting than what I saw on the screen. Among our friends, I started to see women who looked more like the women from the screen. I wondered what sex would be like with them. Many times, I thought that it might be worth a try."
I know some men who have given in to that temptation to adultery, to try to experience something more like what they see on the screen. Today, after many such attempts, they are lonely, and if they're in a relationship, it's a non-committed one.
I also know others who became so engaged in the virtual reality of porn that they're watching more and more. They do it alone, without their wives, who finally had enough of the focus on sex on the screen and not in real life.
It's not only young men who are affected
I also know older men who are trapped by porn. On the outside, they seem to be proper gentlemen, businessmen, and politicians. On the inside, they are porn addicts, although for some in old age, it's more of a mental satisfaction they seek than a physical one.
If they're in a permanent relationship, the fact of being addicted to pornography is a well-kept secret, a great internal rupture. When this topic comes up in the company of men, I can easily tell who is struggling with porn, who manages it, and who has already given in completely to the addiction. This is evident from the jokes told, and from how others accept the jokes.
Once I was talking with a group of friends. One 70-year-old man said, "You know, when I saw a porn magazine (that a friend brought over) for the first time in college, I felt disgust and fascination at the same time. Disgust, because I was still an innocent young man who had not been with a woman yet, and fascination because I felt excitement and the promise of pleasure. I rejected disgust and embraced fascination. Later there was only the excitement, which was getting harder and harder to arouse. Had I known then how it would bind me for the rest of my life … Had I known how it would break my life, I never would've touched the stuff."
It's just like with the Morgul blade. One touch alone can hurt you. It will take your freedom and identity. Don't touch it.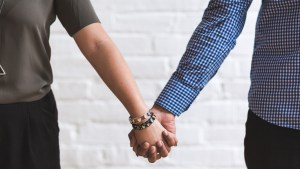 Read more:
4 Reasons to keep porn far away from your relationship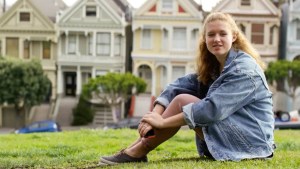 Read more:
What's the harm in pornography? A new documentary explores its effects