3 Tips for turning the event you dread into an opportunity for something great.
Holiday parties can be the best — and they can be the worst. When it's old friends or family we know well, a party is a perfect excuse to get together and celebrate. But if you're new to the family or group of friends, you can feel out of place. Or if you are heading out to a work party with people you don't know well, it can be intimidating. No one wants to show up somewhere and awkwardly stand in the corner alone while desperately hoping to see a friendly face.
As a certifiable introvert, any gathering of over six people is a symphony of awkwardness for me. Seriously, I've made being weird at parties into an art form. I'm to the point now that I'd rather sit home alone in the dark and blankly stare at a Christmas tree than make the effort to go out. Okay, that's a bit of an exaggeration, but you get the gist.
It's funny, though, how memories are deceptive. Even though I groan at the very idea of a large gathering and focus on why I don't want to go, an honest assessment reveals it's more true than not that every time I do get off the couch and jump into a new crowd, I have a good time and feel glad I went. It's invigorating to meet new people and the connections I make are always worth the effort.
So, how to convince ourselves to take the risk? Make a plan. Come up with some conversational techniques, think ahead, and toss on that ugly Christmas sweater with no fear. Christmas is upon us and 'tis the season of goodwill towards men.
Here's what I do when I need to go to a Christmas party …
Be interested
Everyone has their own stories to tell and people are endlessly fascinating. I could meet brand new people every week for the rest of my life and be happy about it. Entering a room full of new people is a golden opportunity, but we have to seize it. I always ask in advance — What do I want to learn from this group of people?
It may be life stories, finding out their favorite hobby, or knowledge about obscure topics. Maybe it's simply wanting to know more about the people themselves. For instance, the goal may simply be to establish deeper connections with family members we don't see very much. In that scenario, the most fascinating conversations to have are about old family stories. What was so-and-so like as a child? How did Grandma and Grandpa meet?
Failing anything more specific, come up with two or three general questions that you are always interested in learning about. Conversation is a delicate balancing act and shouldn't be confused with an interview, but people do love to answer questions about themselves and their interests. My go-to — I always ask people what book they are currently reading. From there, a fascinating conversation is always off and running.
Small talk is okay
Imagine this scenario:
"Hi, my name is Michael."
"Nice to meet you, Michael. What's the biggest regret that you have in life?"
Too soon.
To earn the chance to converse on matters of substance, small talk is a prerequisite. It's important, though, to be good at it. I've made it a hard-and-fast rule that I do not ask the dreaded question: "So, what do you do?" I do, however, like to ask simple, conversational questions about children, or the sports gear I see someone wearing, or best of all, to toss out a compliment and follow up the compliment with a question. For instance, I might compliment a man's jacket and ask where he got it.
Small talk builds trust, provides a "safe" entrance into a conversation, and eventually is the key to building a new friendship.
Stop trying to be interesting
The opposite of being interested in others and politely engaging in small talk is the conversational tendency to try to throw out interesting facts about ourselves. I'm super guilty of this one. Story-matching, humblebragging, or throwing out far-too-controversial opinions are all caused by the desire to be interesting. I suppose I do it out of a secret fear that no one will like me, so I need to overwhelm everyone with my charm. It's best, though, to keep this type of behavior to a minimum and avoid being a conversational narcissist, which turns a conversation from an interaction into a subtly egotistical performance.
So to sum up, before I engage any new group of people, I always go through these steps: I ask myself what I would love to talk to or learn from his specific group; I remind myself that small talk is okay; and I vow to not be a narcissist. That done, it's much easier to relax and enjoy the party. Meeting new people really is the best, and who knows which new person you meet this year who will one day be an old friend?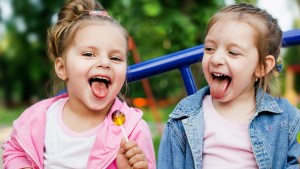 Read more:
There's a science behind making friends