Her wisdom is simple, yet profound.
As the days draw closer to the celebration of Christmas, our hearts begin to think about many different things. At times this may distract us from preparing ourselves to receive Jesus into our lives again on Christmas day.
What can we do to remain focused, and prepare our hearts in a simple way to celebrate the birth of our Savior?
St. Teresa of Calcutta has some profound wisdom that is simple and should guide us throughout the season of Advent, especially in the final days before Christmas.
Advent is like springtime in nature when everything is renewed, fresh, and healthy. Advent refreshes us, makes us healthy and able to receive Christ in whatever form he may come to us. At Christmas, he comes as a little child, small, helpless, and in need of his mother and all that a mother's love can give. His mother's humility enabled her to serve. If we really want God to fill us, we must empty ourselves through humility of all the selfishness within us.
Her advice may not seem like a secret, but it has such great power if we let it overtake our lives during this time of the year.
It's easy to get caught up in the presents and become selfish in the process. We look forward to Christmas because of what we will get, instead of what we will give. It is that selfishness that prevents us from having a heartfelt celebration of Christmas.
The key is humility and a spirit of charity that seeks to serve others above all things. If we can get that right, our Christmas will be a different experience and we will be able to welcome the Christ Child into our hearts.
This Christmas, try to implement Mother Teresa's advice and look forward to Christmas because of the chance to give of ourselves to others.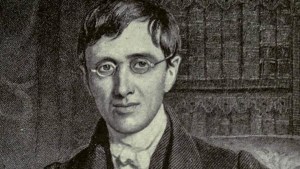 Read more:
2 Powerful lessons we can learn from Christmas, according to Blessed John Henry Newman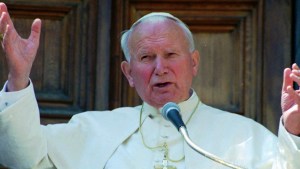 Read more:
How to have a fruitful Advent, according to St. John Paul II