Ever wonder how the Queen and her family celebrate the feast of the Nativity?
Being royal doesn't stop the Queen of England from paying homage to Christ the King at Christmas. In fact, the British sovereign likes to mark the occasion in a very traditional manner, with emphasis on enjoying her family at Sandringham House not far from London. Her Christmas rituals haven't changed for years, and to make sure things run smoothly — which is always necessary when you're catering for 30-plus — the events of the holidays are scheduled right down to the last minute.
Like any doting grandparent, Elizabeth II carves out time for the youngsters of the family to enjoy the celebrations, but she also takes time to worship both privately and with her family. It is a period of the year that is rather bittersweet for the sovereign, with happy memories of Christmases with her beloved father, George VI, at Sandringham. In fact she keeps up all the Christmas decorations until the anniversary of his death on February 6 has passed, after which she returns to London.
So click on launch slideshow below to discover some of these regal traditions and you might notice that many are pretty similar to some of ours, just on a slightly grander scale!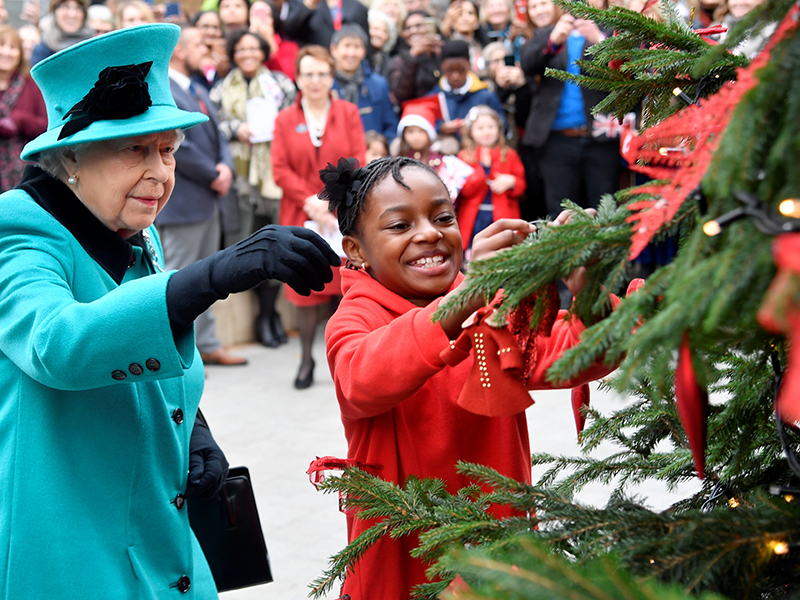 Launch the slideshow