The northeastern autonomous region of Catalonia is a treasure trove of Romanesque monasteries.
Think of a church in Catalonia, and Gaudi's Sagrada Familia, built by the famous Catalan architect in Barcelona, may come to mind. But scattered around the autonomous region of Catalonia in north-east Spain lies a hidden world of ancient monasteries that often fall under the radar of Christian tourists. Many of these abbeys and churches were built between the 11th and 13th centuries according to the "Spanish Romanesque" style, a type of architectural design characterized by the use of thick walls, semicircular arches, barrel vaults and sturdy columns made in cut stone.
Spanish Romanesque architecture embodied the will to build long-lasting structures that could stand the test of time—and of enemy attacks, which were not uncommon during the Middle Ages—as well as a sense of stability and balance that was rooted in the positive moment enjoyed by Catalan Christians during the time of the "reconquista," when lands occupied by Islamic rulers were taken back by locals.
Here is a collection of the most iconic examples of "Spanish Romanesque" style in Catalonia.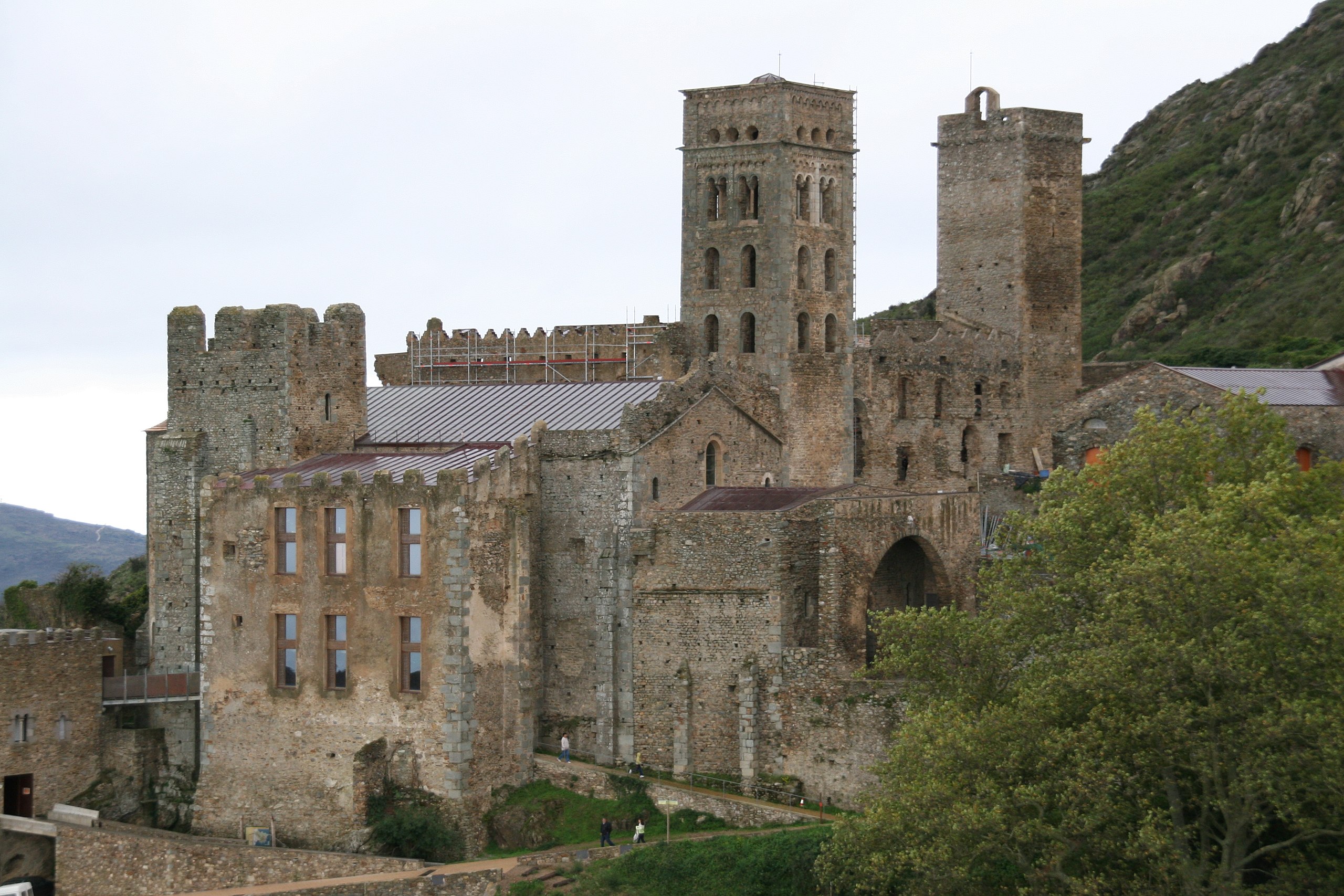 Sant Pere de Rodes
Built sometime during the 8th century—its first written mention in historical documents dates to 879—this stone monastery was built on terraced land on the hills of Alt Empordà in the northeast part of Catalonia, overlooking the bay of Llançà. Its origins remain mysterious—some believe it was built by monks who were trying to protect the remains of St. Peter and other saints from Barbarian invasions—but what's sure is that starting from 945 it became home to a flourishing Benedictine community that inhabited it until its dissolution in the 17th century. It features a mix of Romanesque, Carolingian and Roman features, such as a nave with two vaults (Romanesque), a set of double columns with capitals (Carolingian) and plain columns and pillars (Roman). The beautifully crafted square bell tower of its western facade was inspired by the Lombard Romanesque style typical of the 10th and 11th centuries.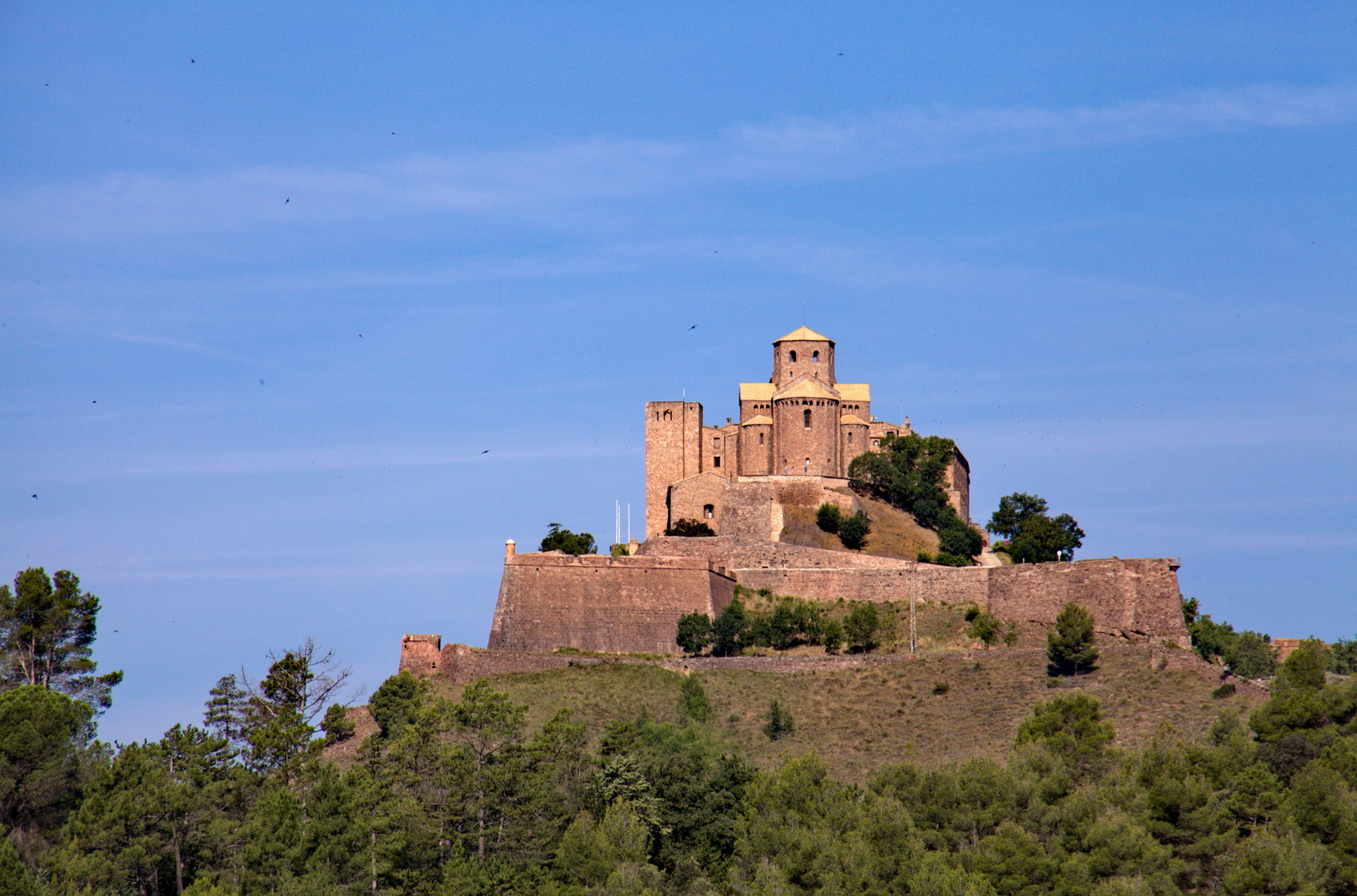 Sant Vincenc of Cardona
Built between the years 1019 and 1040 to expand the chapel of the Castle of Cardona, in Cardona, Catalonia, this monastery is considered one of the best examples of early Spanish Romanesque style. It was made entirely of cut stone measuring up to an impressive 62 feet. An elaborate system of arches, consisting of a barrel vault and three transverse arches, provide support for the walls and lead up to a dome with a round opening called an oculus, a feature typical of Roman buildings (like the Pantheon). The exterior of the building features a mix of rectangular and circular shapes that provide it with an overall sense of balance and groundedness. The monastery and its surrounding castle were declared a Spanish National Monument in 1931.
Santa Maria de Ripoli
Erected in 888 by Spanish Count Wilfred the Hairy as a way to repopulate his newly conquered piece of land, this monastery did not house monks until some 150 years later, in 1025 or 1032, when it became the center of an important Benedictine school, hosting the 13th volume of Gesta comitum Barcinonensium, a history of Catalonia authored by the monks themselves. What's left of it now features a mix of Romanesque and Gothic style, as the original structure suffered severe damage from both earthquakes and fires in its centuries-long history. Its original Romanesque design featured a nave surrounded by four aisles supported by barrel vaults, while the current structure has only two aisles. Most of the original decorations can still be seen inside the cloister, whose second floor was ornamented with 13 semicircular arches supported by pairs of columns topped with Corinthian style capitals, a typical feature of Romanesque architecture.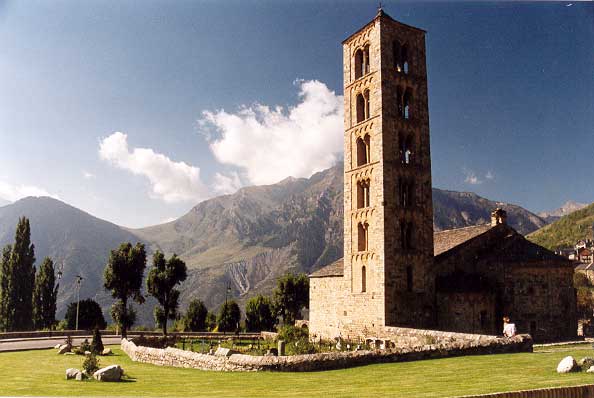 Sant Climent de Taull
The exact date of construction of the UNESCO World Heritage Site of Sant Climent de Taüll is still unknown. We know that the Romanesque basilica was consecrated in December 10, 1123, by Guillem Ramon, Bishop of Roda-Barbastro as a place of local worship, rather than a pilgrimage site like other churches in the area. Its classic basilica structure, composed of three naves separated by columns, was designed according to Romanesque style however the church's most iconic feature, a tall and slim bell tower with a prism-shaped roof, was the product of Byzantine influences. The interiors feature a rich collection of murals, including the central apse fresco of Christ Pantocrator (literally meaning "God Almighty," an icon typical of Byzantine iconography) inscribed within an almond-shaped areola called a mandorla (Italian for almond).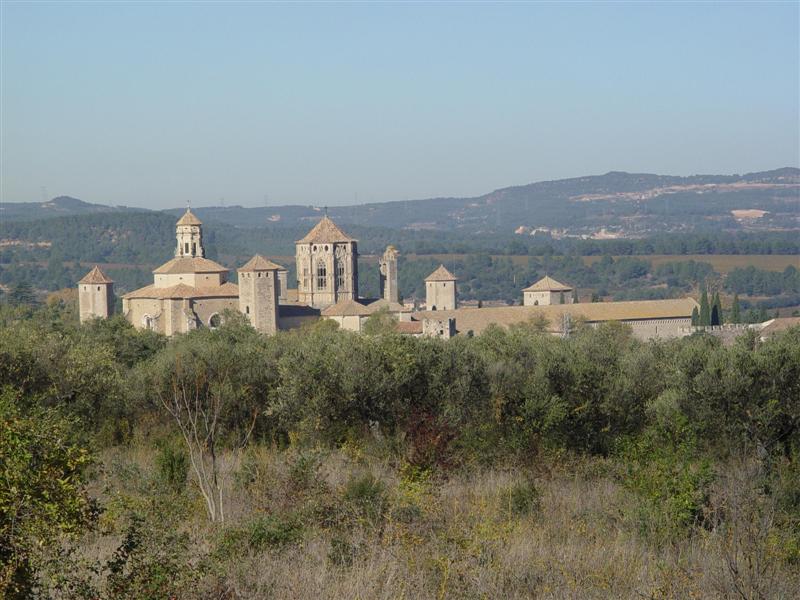 Santa Maria de Poblet
Part of the so-called Cistercian triangle, a group of three monasteries belonging to the Cistercian order that spun off from the Benedictine order in 1098, this UNESCO World Heritage site is considered the best preserved building of the entire Cistercian complex. It was founded in 1151 on land that had been conquered from the Moors and was later chosen by King Jaime I of Aragon as one of his selected pantheons to host the remains of members of Crown of Aragon. It featured a total of three enclosures, one designed according to Romanesque style and three according to Gothic design. The main church was structured according to the three-aisled basilica plan typical of Romanesque style, featuring a pointed vault in the central aisle and ribbed vaults on the lateral aisles. In 1452 a Gothic chapel dedicated to St. Jordi was added. The strong spiritual atmosphere of Santa Maria de Poblet is renowned around Spain, with Spanish writer Jose Pla famously saying that "the silence of Poblet is a work of God, and for this reason, its impact is efficient and great."