Holy Father gets a look at unborn baby on cell phone and gives his special blessing
Pope Francis has blessed millions upon millions of people, both up close and from a distance. People press upon him because he is the Vicar of Christ, and a channel of grace from God.
Today, a young couple asked for a blessing not only for themselves but also for the little one they are bringing into the world.
They showed the Holy Father an ultrasound image of the child on their phone and asked for his blessing, which he happily gave.
Aleteia's Antoine Mekary was there to catch the moment.
See images from today's blessing, which took place at the Wednesday audience, and other times the Holy Father has blessed an unborn child.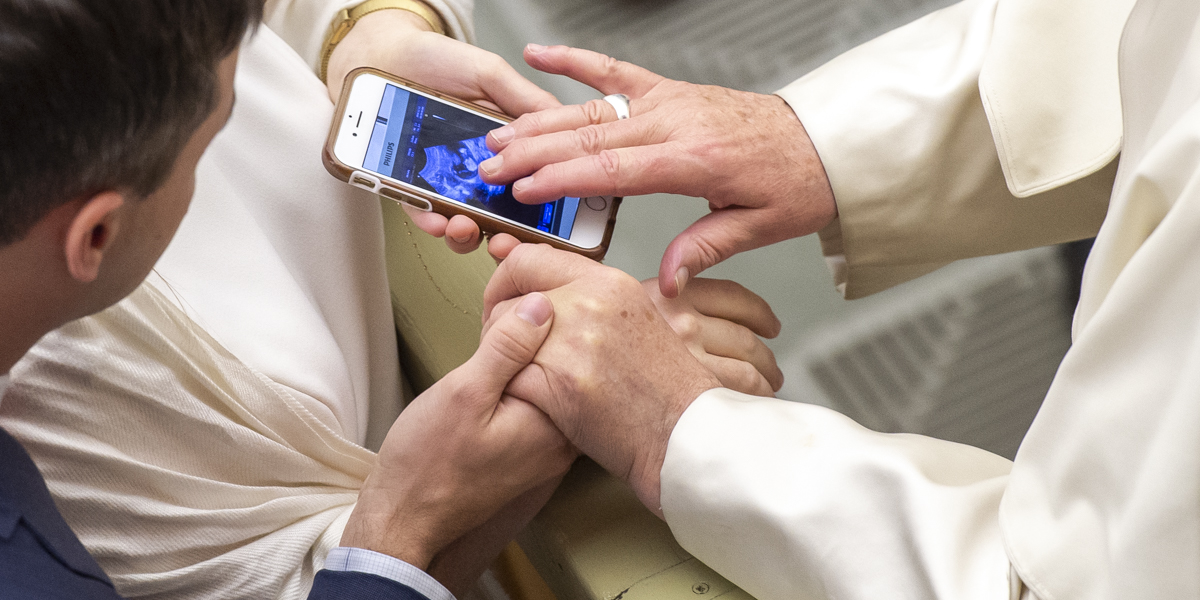 Launch the slideshow
Read more:
Pope Francis explains why we must always welcome the unborn
Read more:
13 Baby names to honor Mary (for girls AND boys)