When your date behaves awkwardly or oddly, remember that you're both nervous.
First dates are usually very stressful for both sides. You're both excited and curious, you want to come across as your best, and often you're afraid of rejection, of making a fool of yourself, or being laughed at. Plus, most people go on a date with certain expectations, a particular mindset regarding what they want from the person they're going out with. All of that can lead to a disappointing first date.
Disappointing, because he or she turns out to be different from what you expected, or said or did things that were odd, or maybe just different from what you're used to. Or maybe because your date was showing off trying to impress you, and you felt ignored or simply embarrassed.
You can decide to resign yourself to that disappointment and end the relationship, or you can give it a second chance. I encourage you to do the latter.
Men in particular often want to impress women, but don't always know how to do it successfully. Add to that the fact that both the man and the woman are nervous and stressed, and the final effect is that sometimes either or both act awkwardly or inappropriately.
A few examples from real life
The man knew that the woman he was going to date was at work all day. He thought she might be hungry and tired, so for a first "date" he simply brought her a kebab wrapped in foil.
The woman can be disappointed that he didn't invite her to a restaurant, or can consider his action a sign of concern and caring.
When asked about accomplishments he is proud of, the man said, among other things, that he has never used a comb. (Important information: he had short hair but wasn't bald.)
You can consider this a deal-breaker, or ignore it.
During a walk through the city, she started to comment on the elements of local architecture, sharing her observations regarding the local style. She said the most cliched things, and unfortunately, she did it very loudly.
You can feel mortified and end the date there and then, or you can let her finish, change the topic, and see if she's always like that, or if it was a one-off behavior caused by the stress of a first date.
You always have two options
You can be offended by annoying, unexpected, or awkward behaviors like these, or you can look at them as signs of stress. Stress can make people behave strangely at the beginning of a first date, or even all the way through. In general, if the person you're dating feels safe or believes that he or she has a chance with you, and hasn't been rejected right from the start, they will calm down and show you more of what they're really like.
Second chances can be worth it. I'm not talking about situations when a someone is rude, vulgar, or inappropriate, or if you feel unsafe with them. But if your date is merely awkward, don't cross them off right away.
After all, by accepting a second date, all you have to lose is one afternoon or evening. If things are weird or terrible again, you can end the date early. But by giving the person a second chance, you might discover that the person who, in the beginning, behaved so weird/awkward/irritating/embarrassing is actually very nice, and someone you want to get to know better.
Read more:
3 Important lessons you can learn from that awful first date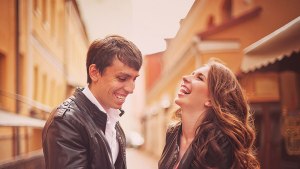 Read more:
A guide to making your first date successful