A therapist weighs in on why self-care is essential to everything else we're doing at this time of year.
The holidays are popularly hailed as the most wonderful time of the year. But it doesn't always feel that way. Trying to account for everyone on our list, budgeting our time and finances, and navigating messier relationships can leave us feeling burnt out when it's time to ring in the New Year.
I asked Julia M. Hogan, MS, LCPC, and author of It's OK to Start with You why self-care matters this time of year. In her book, Hogan describes authentic self-care as, "a disciplined way of life that lays the groundwork for everything else, from your work to your relationships."
The focus leading up to Christmas is often on the other person — service, gift giving, hosting. Why is it especially important to have a self-care plan in place this time of year?
You are absolutely right that the Advent and Christmas seasons have a strong emphasis on serving others and gift giving. When we're serving others, we are giving ourselves, our talents, and our time as gifts. And this is where self-care comes in. Whether you're volunteering at your local food pantry or dropping off cookies at your neighbors', you want to give the best you have to offer. If you aren't practicing self-care, you aren't able to give your best. It's hard to give your best when you're tired and overwhelmed. If you aren't getting enough sleep, not eating properly, or stressed, it's much, much harder to be fully present. But, when you take care of yourself, you're able to be at your best during the busy holiday season.
How does caring for ourselves help us to better handle stressful family situations better?
When you make the effort to take care of yourself, you're more likely to be at your best. Your cup is full. If you don't take care of yourself, when you encounter a stressful situation during the holidays, your cup is empty and you feel the impact of stressful situations even more. And, when your cup is full, you can be fully present to those around you so that you can enjoy the holidays.
Travel and festivities can mean that our typical routines fall by the wayside during the holidays. How can we know how much deviation from the norm is healthy and how much is too great an indulgence?
I think that when it comes to Advent, the Christmas season, and self-care, flexibility is key. When we try to hold ourselves to a strict routine, we're out of sorts when that routine falls apart. Going in with an attitude of flexibility during the holiday season can help you partake in the festive parties and delicious holidays foods without feeling like your self-care routine has been thrown out the window. Celebrating the Advent and Christmas seasons is an important part of our lives and we should be fully present (and not worried about upsetting our routines).
What advice do you have for someone who wants to use Advent as a season to improve his or her self-care?
The Advent season is all about preparation and self-care is an important part of that preparation. During Advent, we are preparing our hearts, minds, and souls for Jesus' birth. We want to be ready and at our best come Christmas Day. Self-care is all about helping you to be your most authentic and best self. In my book, I write that when we are able to truly believe that God loves us—as we are, right now—self-care becomes a given in our lives. Jesus loves us and therefore, we deserve to take care of our hearts, minds, and souls.
Finally, what are your thoughts on setting attainable New Year's resolutions?
I'm a big fan of making SMART goals, which is a business concept used by business and individuals alike. Each letter in the SMART acronym stands for a quality your goal should have in order for it to be successful. S stands for making your goal specific, M stands for measurable, A stands for achievable, R stands for results-focused, and T stands for time-bound. Creating a goal that meets all of these criteria can help increase your chances of being successful. I actually use the SMART goal concept in my book to help readers put together an achievable and realistic self-care plan.
Hogan engages the concept of self-care in terms of the physical, mental, emotional, relational, and spiritual. Her experience and expertise show that when done well, self-care can help a person find lasting health, peace, and joy — and isn't that what this season is all about?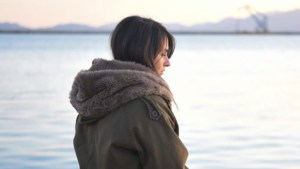 Read more:
How to find help and hope for depression during the holidays