According to reports, she saw the Divine Child on multiple occasions.
Mother Angelica, widely known as the founder of EWTN (Eternal Word Television Network), had a profound spiritual life that was marked with a special devotion to the Divine Child Jesus.
This was confirmed for her when visiting the shrine to the "Divino Nino" in Bogota, Colombia. She was visiting the area in 1995 to help garner support for a Spanish version of EWTN.
According to the House of Divino Nino, "Mother Angelica stood praying at the side of the statue when suddenly the miraculous image came alive and turned towards her. Then the Child Jesus spoke with the voice of a young boy: 'Build Me a Temple and I will help those who help you.'"
Then through a series of providential events, Mother Angelica was able to build her "temple" to the Divine Child Jesus. It is located outside of Hanceville, Alabama and known as the Shrine of the Most Blessed Sacrament. The funding and construction of this church was miraculous in many ways and Mother Angelica attributes it all to the Divine Child.
It is also recounted by her biographer and nuns who knew her that after building the church and the monastery attached to it, Mother Angelica would frequently see and talk with the Divine Child Jesus in the hallways and in her cell. She loved him dearly and desired that all people see the intimate love God has for them through devotion to the Child Jesus.
Watch below as Mother Angelica describes her mystical appearance and why it's important to approach God through the simplicity of a child.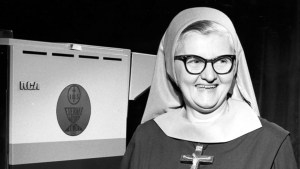 Read more:
On this 1st anniversary of Mother Angelica's death, 20 of her memorable one-liners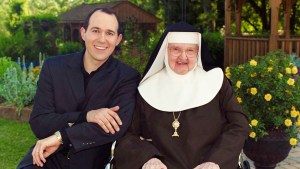 Read more:
Raymond Arroyo on Mother Angelica: What is it like to know a saint?