Written from the point of view of the Virgin Mary, this lullaby is often sung at Midnight Mass.
Among the many Christmas traditions throughout the world is a beautiful one from Scotland, developed by a Catholic priest in the 19th century.
Frequently attributed to Fr. Ranald Rankin, the tradition consists of singing a "lullaby" (Taladh Chriosda) to the baby Jesus at the Midnight Mass. Written from the point of view of the Virgin Mary, it expresses the profound love she had for Jesus when she looked down upon him on that first Christmas night.
It is a beautiful lullaby, one that can be easily turned into our own prayer. We can imagine ourselves in the place of the Virgin Mary and speak softly those words to our Savior.
The lullaby reminds us that we too need to have an affectionate love of Jesus, one that looks tenderly upon him as the child who will lead us to eternal life.
Christmas is a day that we can ponder this great mystery of our salvation and hold Jesus in our arms, pressing him close to our heart and inviting him more deeply into our lives.
Below is an English translation of the Scottish hymn by Tom Thomson.
You are my love, my love and my darling,you are my treasure and my joy,you are my beautiful graceful little son.I am not worthy to be near you.Allelulia (X4)My love the eye that gazes kindly,my love the heart that is filled with love,although you are a baby with nothing at allthere are many strengths growing in you.Allelulia (X4)Although you are a helpless babyyou are certainly the King of kings.You are the true, rightful heirto the Kingdom of Gracious God.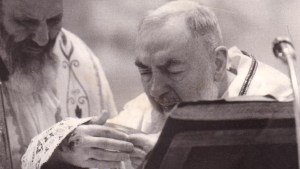 Read more:
When Padre Pio celebrated Christmas the baby Jesus would miraculously appear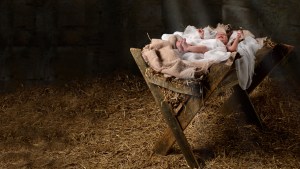 Read more:
Warm your heart on Christmas with this vision of St. Faustina