We communicate with our bodies and how we do it is a reflection of our identity.
As human beings, we are communicating with each other constantly, whether or not we are aware of it; even without speaking a word, we can transmit what we think and feel. We continuously transmit a message through our physical presence, our appearance, our facial expressions, the way we dress, and our posture. Body language sometimes has an even greater impact than our words because of all the visual information we provide, often unconsciously.
Among the various parts of our body, it's clear that our face has an especially large capacity for expression; our eyes, mouth, etc., are powerful communicators, whether we smile or frown, stare or look away, etc. However, our whole body is involved in communication, and we need to pay attention to this fact. Working to control our body language helps us to be aware of the messages we transmit throughout the day.
It's particularly important to be aware of our body language when we are dealing with other people. If what someone express through body language contradicts what he says with our words, he'll send a confusing message to the person he's speaking with. For example, if a person has an excellent resume but goes to a work interview looking disheveled, it might transmit a lack of interest in that job, or a lack of self-esteem, among other things. Paying attention to details is important for good communication.
Although though there are many studies on body language, it's important to understand that we cannot analyze specific gestures in a single, universal, and definitive way. For example, a yawn might be a symptom of boredom, but it could also reflect a feeling of hunger, or indicate that the person didn't sleep well the night before. Putting things into their proper context is important if we are to avoid drawing hasty conclusions from particular gestures. Truly getting to know a person and learning to understand the nuances of their body language is a long process that requires time and hours of conversation, observation, and shared activities.
Some of the most common elements of body language:
A smile: There's nothing better than a natural smile for communicating a positive message.
Walking: The way a person walks says a lot. Good posture and a raised head show confidence and security.
Posture: Good posture, such as standing up straight, conveys character and conviction. Correct, relaxed postures always give the impression of a person who feels comfortable with himself and with the people he deals with.
Secure attitude: If you want to come across as a secure person through your body language, in addition to keeping good posture as mentioned above, avoid bringing your hand to your face or nose while talking.
Your gaze: It's important to look the other person in the eyes, maintain eye contact, and show interest in the conversation.
It's good to work constantly on our body language in order to transmit properly the message we want to communicate to others. If we work on our body language, we will become more and more aware over time of how much it tells people about us. Our body faithfully reflects what is going on inside our hearts and minds. It's a mirror of our souls.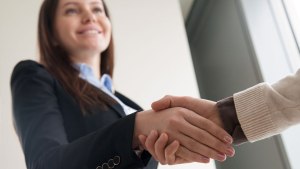 Read more:
10 Secrets for making a great first impression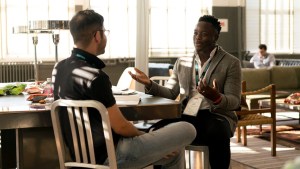 Read more:
Want to be a better communicator? Try these 7 tips