Often included in the hymn "O Come, All Ye Faithful," the prayer has been part of Christian devotion for many centuries.
There are many beautiful hymns and prayers that are said during these days of Christmas and one of them has a rich history in the Church.
In Latin the prayer is Venite adoremus Dominum and is translated in "O Come, All Ye Faithful" as "O come, let us adore him, Christ the Lord," though it can also be translated as simply, "Come, let us adore the Lord."
This prayer is found in Psalm 94 in the Latin Vulgate (Psalm 95 in modern English translations). The complete verse of this Psalm has always been seen as a perfect verse for the Christmas season and invites the faithful to come and worship the Lord and Savior of the world.
O come, let us worship and bow down,let us kneel before the Lord, our Maker!
If you are looking for a short and simple prayer for the Christmas season, try praying this short verse over and over again, or pray the entire Psalm 95 on a daily basis. It is a beautiful prayer, one that fosters a love of God and creates in us a desire to adore the Creator of all the in the tiny manger at Bethlehem.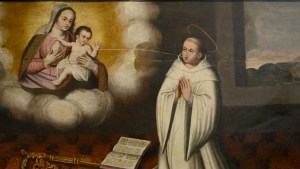 Read more:
A short and beautiful Christmas prayer from St. Bernard of Clairvaux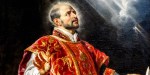 Read more:
Try this meditation from St. Ignatius to go deeper in Christmas prayer