Greg Bishop couldn't have imagined that his neighbors would make this decision when he was sick. 
Greg Bishop is a farmer in Floyd County, Texas. His livelihood is the typical one in the area: growing cotton. Last September, he received bad news from the doctor he had gone to visit: he had leukemia.
The treatment began and, as the weeks progressed, he grew weaker due to the effects of his chemotherapy.
His cotton remained in the fields without anyone in the family being able to take care of it. However, the neighbors realized what was happening, and on November 26, they agreed to form a group of volunteers to pick Greg's crop.
Too many volunteers
The response to the call to action was overwhelming: a group of 20 farmers gathered together with their machinery, and many volunteers showed up too, to the extent that some even had to be turned down.
The green tractors and harvesters—the characteristic John Deeres that appear in agricultural areas to harvest crops—seemed an army in battle array. Each one had instructions on what to do, and in a short time, Greg could see that his harvest was safe. Not a single cotton flower of his 450 acres of land would be lost while he recovered from his illness.
CNN talked to one of Greg's neighbors, a man by the name of Aaron Hendricks, a company manager. Aaron explained that Greg, who has been a friend for 25 years, is a man everyone appreciates, and that "he would not have asked anyone for help, but he would have been the first one out if somebody else was sick."
What would have been two or three weeks of work for Greg was done by the group of farmers between 10 in the morning and 3 in the afternoon, in a single day. In total, 120,000 bales of cotton were packed and ready to store and transport. The cotton harvest was worth about $420,000.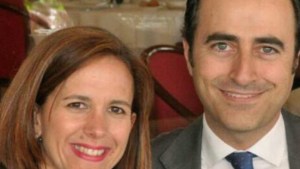 Read more:
Facing a cancer relapse, a husband and father is full of gratitude to God