Help your guests enter the real meaning of the season by reciting this beautiful prayer-poem.
A special way to welcome the great feast of Christmas is to recite a powerful poem or prayer during breakfast or your main celebratory meal. This short "Christmas Prayer" is both. Written by Gerard Manley Hopkins, a Jesuit priest and English poet, it captures the wonder and beauty of Christmas, and invites us to place our hope in its promise.
Christmas Prayer, by Gerard Manley Hopkins

Moonless darkness stands between.Past, the Past, no more be seen!But the Bethlehem star may lead meTo the sight of Him who freed meFrom the self that I have been.Make me pure, Lord: Thou art holy;Make me meek, Lord: Thou wert lowly;Now beginning, and always,Now begin, on Christmas day.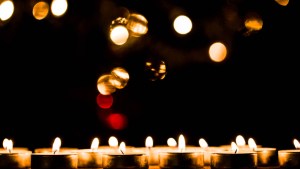 Read more:
A simple prayer for Christmas day