Keep your little ones busy while ensuring the Christmas spirit spreads into the New Year.
With the excitement of Christmas Day over, you may be looking for ways to entertain your children that maintain the joyful and spiritual nature of the season. While your little angels might be busy with their new toys or munching on Christmas goodies, there are plenty of activities that will not only keep their hands busy but their hearts full of love and appreciation — which is a perfect way to begin 2022.
Just to reassure you, though … if you're feeling a little frazzled after feeding and entertaining friends and family — these activities don't need to be over-complicated or stressful. And some might even leave you a little time to sit down and reflect on Christmastide, life in general, and perhaps eat a few of those leftovers in peace.
Thank-you notes
This might seem old-fashioned but it's important to encourage our kids to say "thank you." The cards can be as simple as you like, from a hand-print to a beautiful drawing, with a basic message of thanks inside (or longer if you happen to be blessed with a wordsmith!). It really is the thought that counts.
Gratitude lists
Again, this can be done with simple images, but try getting your child to note the wonderful things that have happened throughout the year. This can even take on the form of a scrapbook, with images cut out from magazines, photos, hand-drawn pictures, or even a candy wrapper for those kids with a sweet tooth.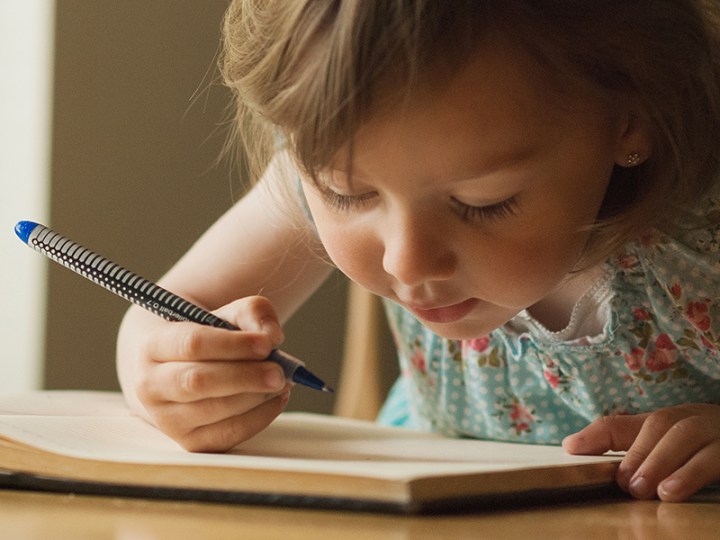 Shutterstock
Create a charity bag
With a few new toys entering the house, it might be the perfect opportunity to get rid of some old ones. Kill two birds with one stone by getting your kids to sort through their closets and toys then donate them to a good cause. And if you're feeling courageous you could always set the example by doing a little sorting of your own — it's great to start the New Year clutter-free!
Dress rehearsals
While we tend to do Nativity plays before Christmas, we all know that the Three Wise Men visited 12 days after Christ's birth. So, let your children run amok with bedding and tea towels to design their majestic Magi attire and let them spend hours — why not days! — practicing their upcoming visit to the Christ Child.
Shutterstock
Feel-good film
As we await the Epiphany and the New Year we are filled with excitement and hope. To keep that spirit alive why not sit down together to watch an inspiring favorite family film. After you've watched it, ask your kids what they loved so much about the movie. By putting their thoughts into words it will encourage your kids to focus on the positives and maybe learn a lesson or two!
Care for a baby
Get your children to imagine they're living with a newborn baby Jesus in his first days by selecting one of their dolls to be "Baby Jesus." They can swaddle their doll, feed it, and care for it. This may even keep the house a little calmer — although we're not expecting miracles! This is a great activity for bringing Jesus to life and helps younger children to care for someone else.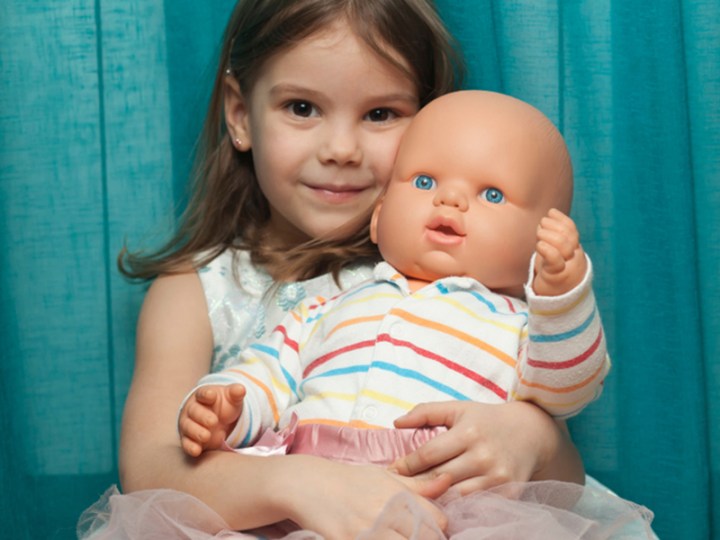 Shutterstock
Prepare for the year ahead
Not for the tiny tots, but why not get your older children to think about some New Year's resolutions or goals they may want to make? Encourage them to be realistic so they're not disappointed if they fail. This can be little acts like, putting their laundry in the hamper, clearing their plates after dinner, reading a little more each day, or learning about a new saint.
Visit a seniors' home or hospital
We often focus on visiting the elderly and sick before Christmas, but why not take your kids to spend time with senior members of the community after Christmas? The New Year can be a little daunting for the vulnerable, with the uncertainty of what may lie ahead, but the energy and smiles young children are bound to encourage those who need to experience the joy and hope of the season.