Start teaching your kids this one -- they're going to need it.
In today's rapidly changing and globalized world, flexibility has become an essential characteristic. Being flexible doesn't mean losing your direction — on the contrary, it means being able to adapt to new circumstances with the ability to return to your "original shape." For example, during a storm, bamboo moves and bends, but in the end, it goes back to its original position. It's not weak, just flexible — it can bend and sway with the wind. Similarly, flexible people can adapt to new situations without losing their principles and objectives.
Being mentally and emotionally flexible means increasing your ability to face new ideas or paradigms that challenge what you think or know. Developing your flexibility in these areas will make you more productive, improve your relationships, and help you achieve better results both at work and in your social life. It's a way of keeping your mind fresh, young, and open.
Flexibility makes your broad-minded
Being mentally and emotionally flexible makes you broad-minded. To understand this better, let's think of the opposite of broad-mindedness: censure, harshness, obstinacy, intolerance and oppression. What do these attitudes have in common? They're based on insecurity. Being more tolerant and flexible begins when you realize that you can be flexible with people, listen to them, and express yourself calmly, without implying that you agree or allowing their opinion to threaten you.
We should also be open to changing our minds, knowing that doing so in no way threatens or diminishes us. Quite the reverse — it takes courage and honesty to recognize when we are mistaken or uninformed. Holding firm to the Truth sometimes means renouncing what we thought were "truths." Also, recognizing that we have at times been mistaken in good faith, makes it easier for us to understand and respect other people we believe are in error, and to "bend" where possible to make space for them.
What's the best way to increase our mental flexibility?
Let's look at some simple things we can do each day to improve our mental and emotional flexibility …
Exposing ourselves to material that challenges us on a daily basis. If we always get our news from the same source, or read the same authors, we will always see things from the same point of view. If, on the contrary, we expose ourselves periodically to new ideas and challenging perspectives, we'll keep an open mind towards new possibilities. At the same time, we'll be developing the foundations for understanding better the people around us. If we read what they read, it will deepen our understanding of their point of view.
Constantly exposing ourselves to new things. We can do this through little daily decisions, such as listening to different songs than we usually would, dedicating time to games or other activities that stimulate creativity, new sports or hobbies, etc.
Spending time with children and adolescents. This is a great way to exercise flexibility! We need to organize our schedule so we can spend time with our own children, as well as with cousins, nieces and nephews, whether they are young children or teenagers. While with them, we should make a sincere effort to participate in their games, listen to the music they like, and read the books or authors that they find interesting. This will not only strengthen our relationships, but expose us to new technologies, ideas, and ways of doing things.
Practicing active listening. Active listening means always focusing on understanding the people we talk to. This requires not only hearing what others are saying in the moment, but exploring why they're saying it and how they feel. It includes looking at their body language. Listening well and trying to understand what another person is trying to say will predispose us to be broad-minded and flexible. This flexibility will help us to understand that each person speaks from a different perspective, because each person has had very different experiences.
In short, flexibility means being open to new things and being able to adapt and change while being faithful to our principles. It takes a daily effort on our part, especially as we get older, but it's worth the work. It opens us up to the wealth that comes from diversity, in which mutual respect and understanding among people with different perspectives and backgrounds makes it possible for us to learn from each other and support each other, even as we disagree in some ways, and work towards our common goals, each in our own way.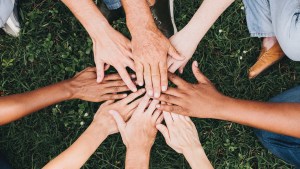 Read more:
Solidarity: Why we need it and how to get it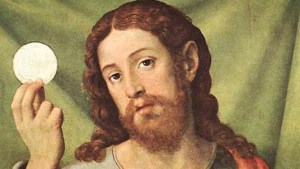 Read more:
Why people of faith are the most broad-minded