Now is the time to resurrect those hopes and dreams and put them into action.
Like many people, I have a pile of papers on my desk that silently mocks me every time I glance in its direction. Currently, it consists of old receipts that need filing for taxes, a jury duty notice, blank thank-you notes that need to be filled out, a to-do list, and all manner of work related notes and half-read books. I've developed a unique and efficient way to handle the mess: First, I forget all about it until it becomes so out of date that it's unimportant. Next, I throw it all away by sweeping it in one swift movement into the recycle bin. A horrible method, I know, but for some reason I'm able to make peace with the paper pile and write it off as a lost cause. Better never than late, it would seem.
After marking the advent of a new year, some of us will think about all the dreams, ambitions, and hopes we had for the past year that are yet to be fulfilled. Or maybe some of us will be so distracted and busy that the new year slips past without notice. It will seem too late to reflect on the past and make a resolution for the future — and maybe it's best to simply forget about the dreams that never materialized. But even if past commitments are yet to be followed through on, don't give up and sweep your dreams into the waste bin–the old saying is true: better late than never.
Last year I spent time with a friend from college named Melinda, whom I see once every few years, and out of nowhere she reminisced about the time she visited us 10 years ago in Cape Cod when my wife and I were expecting our first child. My mom put together a group of ladies to fly out and have a baby shower and Melinda was one of them. Apparently, she didn't bring a gift. "It was the first baby shower I'd ever been to, but still, I was an adult and should have known better!" She said, "I don't even know what I was doing. I can't believe it. So … sorry?" My wife, Amber, and I laughed as she told the story. We had no memory of her not bringing a gift, having noticed it at the time, or harboring anything even close to a grudge. To us, it wasn't an issue at all and our baby survived not receiving a gift. But the apology was still appreciated and we all enjoyed the walk down memory lane.
It's never too late to right a wrong or address something that happened in the past. In the year 2000, Pope St. John Paul II publicly apologized for the sins of past Christians who had acted in the name of the Church. The apology was wide-ranging and many of the events had happened centuries before. For him, it was better that the apology was made late than never, even though doing so at such a late date may have been embarrassing. He was right –- there was a sense of healing that came with his words.
Another example of better-late-than-never is the story of Shirley Shafranek, who became a nun in 2011 at the age of 59. At that age, most of us might think that the time to take on new life challenges had passed. Sister Shirley even admits, "The call was always within me but I chose to ignore it for a while." To her credit, even though it would have been easy to continue ignoring her dream by claiming she was too old or it was too late, instead she took a bold step and found happiness.
Whatever is on your mind as you face the new year – past resolutions not fulfilled, dreams left untried, hesitation before an uncertain future — don't let anything hold you back. There isn't anything embarrassing about showing up late for the party and nothing in life is ever a lost cause. There's never a better time for you than right now.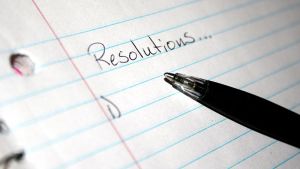 Read more:
Already failed at New Year's resolutions? Try confession!