To avoid a downward spiral of exhaustion, remember to be realistic.
Often, we feel overwhelmed with things we need to do, and complain about our inability to keep up with it all. We can end up going to bed at night with a knot in our stomach, going over a litany of "shoulds" like:
I should have more time for my spouse and children.
I should visit my parents more.
I should have finished grad school and professional courses by now.
I should exercise more.
I should be more involved in my church.
I should spend more time with my extended family.
I should …
What are you supposed to do? Looking at all the things we think we should do for/with our close or extended family, friends, work, or even ourselves, sometimes the list is so long that even though we make a great effort, it's just not possible to do it all. We end up feeling guilty, so even though we're very tired, we try check off everything on the list. We spread ourselves thin, and even the things we complete we might not do as well as we should — and the list of commitments grows longer, and our time disappears.
Instead of trying to fulfill all those things you think you should do … stop. Take a deep breath and think of everything you think you should accomplish.Write them all down, then divide them among four categories:
1. Family
2. Relationships
3. Work
4. Yourself
Professional duties are a world of their own, and a lot depends on what kind of job you have. For the moment, let's focus on the other three categories: those relating to personal life.
Family duties
These are the things you need to do for your spouse, children, parents and extended family. Check to see if there are other people's expectations for you on that list that you don't actually have to fulfill.
One of my clients shared with me her feelings about the burden of having to call her mother every day. She told me, "You know, she expects me to call her every day, or every few days at the least, to update her on my life. When I come home from work, I play with the kids, talk to my husband, then I clean a bit, and I'm tired. I don't really want to talk to her, but I feel that I should, because if I don't, she'll be unhappy."
Sometimes what we feel we need to do is a result of another person's expectations, which we don't have to fulfill. You are not responsible for your parents' happiness. It's not your job to keep them entertained. You have your own life, and you can only give so much under the circumstances. Think about how much you can give to your husband, then your children, and then your parents and extended family. Your energy is limited, and you have to manage it wisely so that you don't end up falling into a spiral of exhaustion: you tire yourself out trying to do all your perceived duties, and because you're exhausted, you are even less able to fulfill your duties.
Relationship duties
Relationship duties encompass everything you feel you should do for your friends or for the organizations to which you belong (such as your church, book club, bridge group or sport team). Perhaps you think you should be more engaged, and give more of yourself. You don't want to be selfish, but at the same time, there are limits to your energy.
It's good to remember that taking care of yourself doesn't mean you are selfish. People who respect the boundaries and capabilities of others also understand that there are different stages in life; there are times for giving, and times for receiving from others. It's only natural. At different stages of life (when you're a student, or a working person; single, or newly married; a parent of young children, or of teenagers, or a grandparent, etc.) you have more or less time to engage in different projects. Accept that fact, and set your boundaries without remorse.
Duties to yourself
Recently I heard from a friend, "Zuza, I feel I should do so much: take extra classes, join a gym, and at the same time, have a more active social life, or I'll never find a husband. I'm past 30. People my age already have families; they're professionally established. And me? I keep looking, and I'm just starting to put my life together."
The things we feel we should be doing often come from comparing ourselves to others: "If someone has already achieved such-and-such, then I should have, as well." We tend to have this perception that there are set dates or age limits for doing certain things.
Do you really have to finish grad school before you're 25 years old, get married before 30, and reach professional success at 40? What if your success comes at 42? Or you meet the love of your life and are ready to marry at 36?
Each of us follows our own path. Everyone starts from a different place. Be merciful to yourself, and throw away the false shoulds that make you feel depressed and weak instead of happy and motivated.
Analyze all your shoulds and cross out those that are a result of other people's unreasonable expectations, social pressure, or your own perfectionism. Look at what's left, and see if you can transform all the shoulds to wants. It's a lot easier to do what you want than what you should.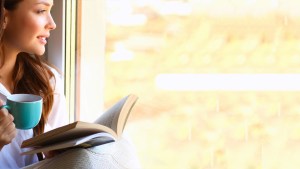 Read more:
Why you need to be a parent … to yourself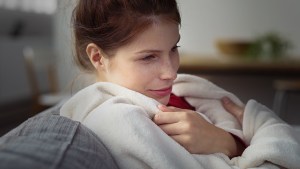 Read more:
Stressed and overwhelmed? Try this little hack throughout the day