Wright was the highest grossing box office actor of 2018.
The 2018 box office is officially closed and as they tally up the totals it comes as little surprise that the highest box office earning actress is a member of the "Black Panther" cast. Letitia Wright — or the genius scientist Shiri as she is known in the Marvel Cinematic Universe — was the highest box-office drawing actor in 2018, which means the movies she was in had a tendency to draw larger audiences.
In 2018, Wright played Shiri in "Black Panther" and reprised the role in "Avengers: Infinity War," as well as flexing her acting muscles outside of Marvel in "Ready Player One" and "The Commuter". All-in-all her movies brought in $1.55 billion in 2018, beating out all of her fellow "Black Panther" cast members, and even Samuel L. Jackson, Chris Pratt and Josh Brolin.
Despite her stellar year on the silver screen, the star opened up about her struggle with depression in an interview with Hollywood Reporter:
"I was putting so much pressure on myself," Wright told the outlet, noting that she struggled with whether or not she belonged in the world. "You get comfortable with the idea of thinking, maybe it's OK to leave."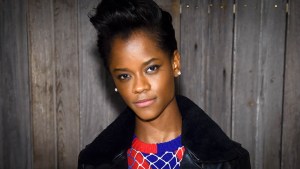 Read more:
'Black Panther' star boldly proclaims "I fell in love with Jesus"
Her struggle, however, has led her to a deeper relationship with God and her faith. In the worst days of her depression, Wright went to a Bible study program and soon after became a Christian. Wright explains that her faith helped her out of a "very dark place" and she has submerged herself in Christianity ever since:
"I pride myself on keeping it the same as when I came into acting, to not just change the lane and take everything, just because it may have a big name or a big budget," she says. "Am I right for this part? Is this what I should be playing? If something feels off in my spirit, I know that's God's way of saying, 'You shouldn't do that.'"