We need to distinguish between our spiritual lives and our mental health.
"Hello, dear Jola. In my opinion and experience, the best, and only, psychologist in my life is Christ." This was the first comment under a recent Instagram post in which I described my experience with psychotherapy. Other comments followed:
"The best therapy of all are retreats and the Rosary."
"I regularly visit the Jesuits in Gdynia. A silent retreat, that's where you meet God – He's the best therapist. I recommend it! Your values all fall into place, and the road becomes straight," writes another commenter.
These readers wanted to emphasize that faith in God (or the fact of having a relationship with Him) and taking care of that faith (through retreats or the Rosary) are enough for us not to have any emotional difficulties or problems.
First of all, if that were so, no believing Christian would suffer from depression, and they would quickly bounce back when feeling down. We wouldn't need help. We would be self-sufficient, eternally happy, fulfilled individuals, aware of our self-worth. But that's just not the case.
Secondly, such bits of "wisdom" make people who need the help of a mental health professional feel guilty ("If faith should be enough and it's not enough for me, does that mean my faith is weak?") or dissuade them from the decision to seek therapy ("Maybe prayer will be enough?"). It also makes other believers feel that people who make use of psychological help are "lacking in faith" or are "misguided believers." It's as if your faith determines your psychological health.
Thirdly, these kinds of comments assume that in life we should just fold our hands in prayer (or go to a retreat) and God will take care of everything for us. Are you sad? Don't do anything about it yourself, let God change it (read: it will happen by itself). It's as if we have no control over our lives. Moreover, it's as if our intelligence were the biggest obstacle.
The fundamental error here is not distinguishing the nurturing of a relationship with God from nurturing oneself. And yet, just like we are able to keep ourselves physically clean and go to a doctor when our body is sick, we should also be able (thanks to the help of a psychotherapist, counselor, therapist, life coach, etc.) to take care of our own emotions and psyche.
Indeed, how to talk with God when we don't know which part of our thoughts and impressions are from God? What "voice" do we follow — Our emotions? Our reason? How are we supposed to know what to do when everything is mixed up and all we know is that we've been feeling lost and unhappy for a long time?
Fourth, I have the impression that people who say such things are just making excuses for themselves. I can't seem to be happy, so God must want it that way. I'm sad, so it must be a spiritual trial. I'm afraid, but when I pray God will free me from fear. I feel like a nobody; I have to thank and worship God more often. I believe that, long-term, this way of thinking is not believing in God, but ignoring and hurting yourself and excusing it by using God. Not seeking psychological help is damaging, which instead of sending us to heaven, can put us into a vicious cycle of deepening mental problems.
So those are some general thoughts but here are more specific reasons that God is not my therapist, as someone who, for almost three years now, has been in the process of psychotherapy.
1. Because God is not another human being who is visibly present
Two thousand years ago, maybe this was possible – Christ did walk the Earth and talked to people. With some, he met regularly, but even then it wasn't psychotherapy, but friendship and discipleship.
Psychotherapy consists of regular weekly meetings between a patient and a therapist, during which a qualified therapist with extensive knowledge of the human psyche and the ways it works tries to help the patient understand himself or herself. It's not possible without knowledge, experience, empathy and direct, clear conversation. We have to hear some things clearly to start noticing them.
God is not a therapist, but God works through a therapist. It's thanks to Him that I can finally understand myself at a very deep, and, until now, unconscious level, forgive myself, and love myself as I was created.
2. Because I want to act, not run away
For me, religiousness has long been a way of dealing with my own emotions, shortages, and desires. I interpreted what was going on in my interior life in a strictly religious way. I interpreted anxiety as Satan, fear as being cowardly, and courage as pride. And those are just a few examples.
Fortunately, at some point, I started to fight for myself. I didn't want to wait for a magical miracle; I wanted to be calm and happy. I believe that God promises us a good, wise life, a sense of security, and emotional stability. I also think that those things won't drop down from heaven but that I can work toward them. That's why I started to do something in this direction.
3. Because I want to feel stable and healthy
When my tooth hurts, I go to the dentist. When I'm sick, I go to the doctor. When I'm unhappy, I go to a psychotherapist. Emotions are signs that tell me what's happening to me, and what I need. If I feel fear, loss, and permanent sadness, then I need help and support. Not only that, I deserve it.
4. Because I prayed for 25 years and my sadness didn't go away
For a long time, I had hoped that my depression would pass. I thought that if I finished college, found a job, fell in love, and lost weight, I'd finally feel like I'm worth something, like everybody else around me. But it didn't happen. The sacraments and prayers didn't help either; after all, they're not magical spells for painful emotions.
What helped is facing myself and the arduous, slow separation of what I wanted from what I thought I should want, and of who I am from who I thought I should be.
5. Because meeting with God is different from a meeting with yourself
Prayer is a meeting with God; psychotherapy is a meeting with yourself with the help of a therapist. There are two different goals here, although they both basically lead to truth and love. Getting to know God, seeking the truth about Him, and discovering His presence is different from getting to know yourself. I need to discover why I work one way and not another, why am I pulled in one direction instead of another, and why certain things are so difficult for me.
I need to encounter myself to understand what I want and what I need. If I don't help myself and I don't take care of my own basic needs, I won't be able to appreciate and take advantage of my life. And I won't be able to love truly.
Prayer is important, and even indispensable, part of our lives — but it isn't everything. God can perform miracles, but usually He works through natural means. He expects us to trust in Him and ask for His help, but also to use the resources He makes available to us, and that includes the science of medicine, which can help us be healthy in body and mind.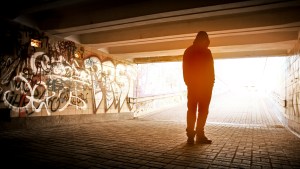 Read more:
Mental illness devastated my family — 3 things I wish I'd known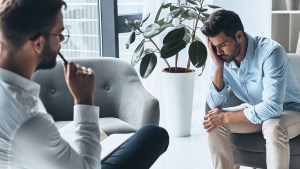 Read more:
Can mental illness be "prayed away"?