As a non-Catholic teenager, I didn't know this -- in fact, I was told the opposite was true. It wasn't.
When I was 19, in the summer after my freshman year of college, I was prescribed birth control after experiencing two cycles of more painful than usual menstrual cycles.
At the time, I wasn't Catholic. I had no awareness of the negative effects of the pill, and was in fact assured that there were no negative effects, only positive ones. It would stop my cramps, reduce my acne, and, the doctor assured me, "control mood swings."
Mood swings were not something I was prone to at the time. I loved college, loved my friends, loved my classes, and was in fact deliriously happy with life. But that changed after I started taking birth control. It wasn't dramatic — it was more of a slow decline, a gradual loss of interest in classes that led to sleeping in, skipping class, and my grades dropping ever so slightly. As promised, my cramping subsided and my acne got marginally better, but I began gaining weight. It was the weight gain more than anything that prompted to me to stop taking the pill six months after I started. At the time, I didn't connect the boost in my mood and improvement in my grades during the second semester of my sophomore year, but looking back, it's clear that the pill had altered my mental state during the brief period of time when I took it.
I was lucky. The mental side effects from the pill were in my case so subtle as to go nearly unnoticed except in retrospect — but many other women are not so lucky. A new BBC Two documentary examines the pill's widespread negative effects on mental health, focusing particularly on the problematic ethics of prescribing a medication with known negative side effects that neither treats nor prevents illness.
A survey conducted by the team behind the documentary, titled The Contraceptive Pill: How Safe Is It?, found that one in four women taking the pill said it had negatively affected their mental health. Danielle, 31, is one of these women. Speaking in the Horizon episode, she recalls how her side effects were "completely debilitating and terrifying," adding that she'd never experienced poor mental health prior to taking the pill. "I went from being fine to having suicidal thoughts within six months," she adds … Dr. Zoe Williams, who presents the documentary, explains that all medicines have potential side effects, but the pill is different to most because it is taken by women who are well, rather than to prevent or treat illness or disease. "Therefore side effects that significantly impact on quality of life, in a negative way, are not acceptable," she tells The Independent.
One of the biggest problems with the pill is that depression and anxiety, well-known side effects of progesterone, are not named in the literature distributed with it. Instead, the first potential side effect listed is "mood changes," which could mean anything. It's almost as if the manufacturers of the pill are attempting to hide the pill's serious side effects.
This is a real problem, particularly with something as widely and cavalierly prescribed as birth control. Growing up, I knew girls taking birth control for everything from acne to endometriosis. Like me, they were assured by their doctors that the medication was virtually risk-free, and in fact came with a host of positive benefits.
But altering a woman's natural hormonal balance is not a panacea, particularly when it's being done for frivolous reasons. I'm glad to see this research making its way to the public, because countless young women deserve to know that birth control is not harmless, nor is it consistently beneficial. Regardless of their beliefs on ethics and morality, young women deserve to know that the pills they're being given could cause more harm than good.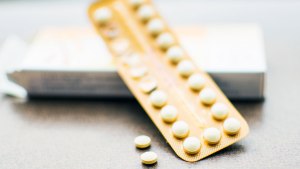 Read more:
6 Women share how quitting birth control improved their health