It took my teenager calling me out for me to remember that hey, it's totally messed up to stalk your own timeline.
A few months ago, I got into a bad habit with Facebook. I use it primarily for work now, so I would often get friend requests from people I didn't know. Obviously, I didn't want to accept unless they were legit, so I'd scroll through the person's timeline and mutual friends to make sure there was some mutual ground on which to accept the request.
But then, I started clicking back to my own timeline in a weird attempt to see how my public image appeared to them. I knew it was narcissistic, but it became almost compulsive — I just couldn't resist the temptation.
Lucky for me, I have a teenage daughter who never stops looking over my shoulder. She totally caught me and called me out on it, saying, "Mom, why are you always looking at your own timeline? That's just weird." And alas, she was right.
However, I do take meager comfort in the knowledge that this doesn't mean I'm intrinsically narcissistic — according to Elite Daily, social media can turn anyone into a narcissist … in as few as four months:
The new research comes from Swansea University in the UK and Milan University in Italy, and according to a press release about the study, the researchers argue that "excessive posting of photos on social media" is linked to increased narcissism. The study's press release states that more than two-thirds of the participants "primarily used social media for posting images." And for those who were found to use social media the most — and, more specifically, those who used the platforms to post photos — they showed about a 25 percent increase in narcissistic traits over the course of the four-month study, the press release explains.
Y'all. 25 percent is not a small increase. That's a straight personality shift in a very short period of time — and all as a side effect of posting pictures.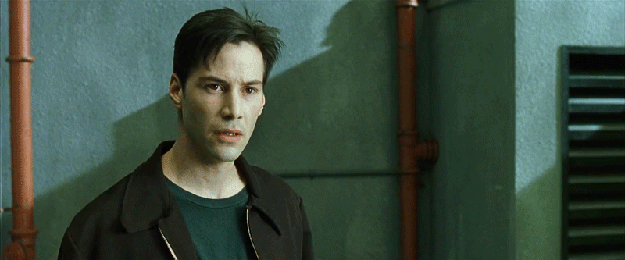 It's not exactly a mystery how this happens. The "likes" and comments on Facebook activate the pleasure centers of our brains, giving us a rush of endorphins that create a positive feedback loop: you post a selfie, get likes, feel happy, so you post another selfie, get more likes, etc.
Interestingly enough, although I was aware of an increase in narcissistic tendencies during my brief selfie-blitz, what I was more aware of was how miserable I felt most of the time. Flipping through Facebook to compare yourself to other people is 100 percent guaranteed to make you feel terrible. I knew this — I have, in fact, known this for years — and I yet I still let myself get sucked back into it.
Thank goodness for my snoopy 13-year-old, who pulled me right out of the social media spiral. That moment was like a shock of cold water — it pulled me out of my weird descent into a narcissism and despair by reminding me that, hey, it's totally messed up to stalk yourself on social media.
I cut back on the selfies and on the scrolling, and began to use my Facebook time more intentionally and efficiently — less scrolling, more in-and-out posts for a purpose — and it helped me regain a sense of balance and step back from creeping narcissism. As an added bonus, I now have an effective weapon to use against my daughter when the time comes for her to take her own trip into social media narcissism — her own words.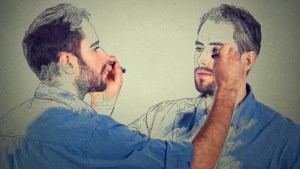 Read more:
Narcissism vs. self-esteem: How to tell the two apart