Anthropologist Helen Fisher explains how different brain systems, if not united in their focus, lead to infidelity.
We all want happy and stable relationships – and infidelity breaks hearts. So, what makes a person lose sight of their beloved and give in to the temptation to be unfaithful? It seems that scientists have an answer to this question.
Anthropologist Helen Fisherexplains in a TED talk that she "had always thought [romantic love] was a series of emotions, from very high to very low. But actually, it's a drive. It comes from the motor of the mind, the wanting part of the mind, the craving part of the mind."
After analyzing the functional MRI scans of the brains of 32 people who were in love, she found specific types of activity in various regions of the brain. She reached the conclusion that when a person is in love, their system produces a large amount of dopamine, which, in turn, is responsible for both motivation and desire.
Romantic love is a powerful thing. It focuses us on one person, who becomes the center of the world for us. Based on the responses given by people while they were being studied, it was found that love is such a powerful motivation that lovers, without hesitation, are ready and willing to give their own lives for their loved ones.
So, if romantic love is so extraordinary, why are some people — even people who are sincerely in love — unfaithful?
Further on in her TED talk, Fisher explains that romantic love is one of three brain systems we have for love and reproduction, each with a specific purpose:
Our sexual drive moves us to look for a potential partner.
Romantic love motivates us to focus our energy on a certain person.
Attachment allows us to bond with and commit to that person over a long period of time.
According to Fisher, what explains infidelity is that these three systems may not always work together. "You can feel deep attachment to a long-term partner while you feel intense romantic love for somebody else, while you feel the sex drive for people unrelated to these other partners."
This explains why it's so important that, when we decide to dedicate ourselves to a relationship with one person, we not let ourselves be guided only by our emotions or biological drives. We need to use our intellect and our will to guide our choices, being honest and authentic, so that our love might be faithful and lasting.
When we seek to live authentic love, the focus is on the person we love and on their good. This is how sex, love, and bonding become integrated. In contrast, when love gives into selfishness and utilitarianism, we see that sex, love, and bonding will easily go their separate ways, as if down different lanes, thus impoverishing our relationships.
When our sexuality is integrated into love for someone in a way that respects all of that person's attributes — their dignity, identity, intimacy, and freedom — and that seeks their objective good, it increases our possibilities of being faithful and happy.
We see, then, that happiness is the result of our actions. And these involve a choice, not only taking into account the affective and sensual aspects of our our being and our relationships, but also our ability to respond to the things we face in life with our intellect and will.
When we choose the good of another person, it becomes our good too. Being honest and loyal is the best option if we want a lasting relationship that can give us security and happiness.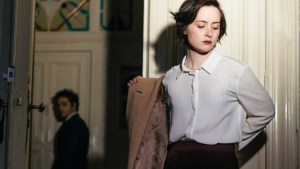 Read more:
Infidelity doesn't have to spell doom in a marriage. Here's why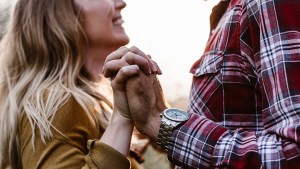 Read more:
Being faithful is more than not betraying your spouse