I don't think that without my kids I would be creating more successfully than I do now.
Recently my new book was published, which means there have been a lot of radio and podcast interviews in my life lately. And most of them are conducted in a highly professional manner in my pajamas from my daughters' bedroom, sitting on their bunk bed.
If the interview is just audio, no one's the wiser about the baby spit-up stain on my shoulder or my bunk bed home recording studio, but video interviews give me away: "Are you sitting in a … bunk bed?" they ask. "Ah, yes. Indeed I am."
Recently I had planned for the baby to be napping before I started a Skype interview for a podcast — one I was more nervous about than usual. But of course, she wasn't napping because planning for babies to do anything at a specific time is complete nonsense. I was a fool to think I had the sorcery to control her napping schedule. (When will I learn?)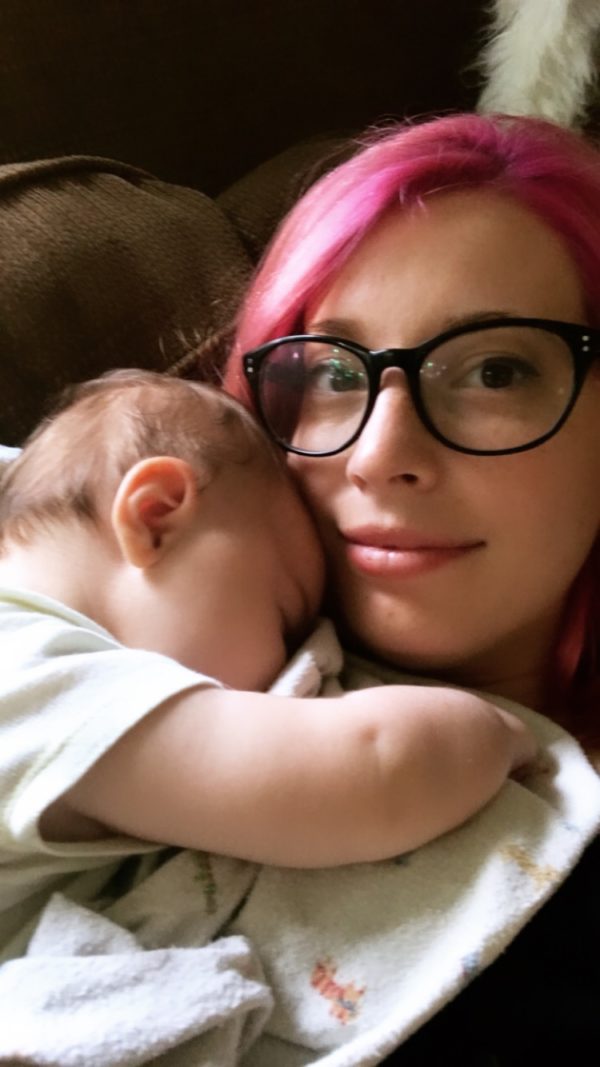 So I held her and rocked her to sleep during the interview. Kind of forgetting she was still in my arms because holding babies has been the name of my game for the past decade. It was kind of a comical situation, rocking my baby to sleep while recording an interview on an IKEA bunk bed.
I get emails a lot from young women who are scared to have kids. They have brilliant talents and passions to pursue and they are terrified that entering motherhood will mean that they'll be trapped and all those dreams will die.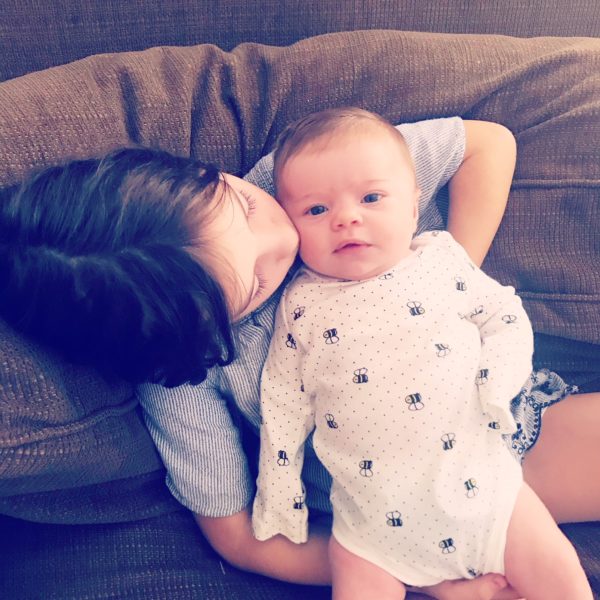 I'm not going to sugar coat it. Motherhood isn't easy. Life changes dramatically once a baby enters the scene. But rather than diminishing a woman's creative spark, I think motherhood enhances it.
Sure, there will be sleep deprivation and other challenges to deal with. But there isn't any way to quantify what happens when a woman's heart expands and she experiences the creative work of pregnancy, building a new human person within her own body.
And her brain actually changes (I'm not making this up) to equip her for what's ahead. She becomes more capable of doing several things at the same time – a skill she will use when calling the pediatrician while making snacks and holding a baby while reminding the toddler to pee and gesturing wildly to the 7-year-old to clean up her shoes. Or maybe writing an article while being climbed on by a 3-year-old and answering math homework questions. Or sewing Halloween costumes while teaching times tables to the second grader while comforting a melting down 2-year-old. Or rocking a baby to sleep on an IKEA bunk bed while recording a podcast. You get the idea.
A mother has inner resources to draw from that didn't exist before.
Today I consider myself a writer. For years I felt unqualified for the title. An impostor! But someone published my book. And now it's going to second printing. I still feel weird about it, but I think I can finally claim the title of writer.
But growing up, I never wrote outside of school assignments. I wasn't the girl who kept a notebook in her coat pocket, jotting down ideas for her novel. I didn't write anything I wouldn't be graded on until after my son was born.
When he was a few months old, I wrote a little reflection about being pregnant during Advent and waiting for my son as I waited for the Messiah. Words just flowed. It was like birthing my child opened up the creative floodgates. And I haven't been able to stop writing since.
Now with four kids, my life is different than it would be if I weren't a mother. But I don't think that without my kids I would be creating more successfully.
I may only be snatching writing time after my kids are tucked in bed and asleep. I may be recording that podcast from a children's bunk bed while rocking a baby. But the alternative isn't that I would be so much more productive writing in a silent well-decorated loft and recording in a professional studio. You see, I might not be writing at all. Because it was motherhood that transformed me into a maker.
I love that the experience of motherhood has changed me into a person who makes babies, and hot chocolate, and words on a page. It has changed me into someone who creates.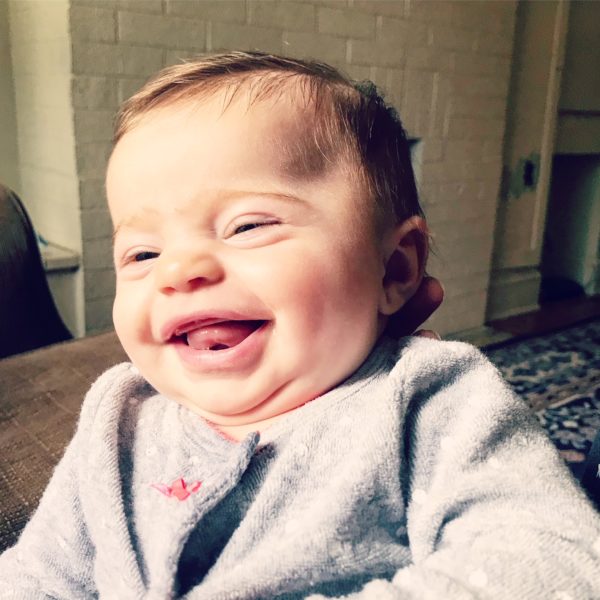 This article was originally published at Carrots for Michaelmas and is reprinted and edited here with permission. 
Read more:
6 Outstanding podcasts for working women