Some were wary, but Pius IX had no qualms with his picture being taken.
Anytime you see pictures or a broadcast of Pope Francis riding the popemobile through St. Peter's Square, invariably you'll see lots and lots of cell phones held high in the air from the gathered crowd. In our digital age, when practically everyone carries a mobile device, popes and other public figures are photographed millions of times.
It was quite a different scene in mid-19th-century Rome, of course. Hard to imagine it now, but there was a time when high officials in the Church were suspicious of the new technology of photography.
Nevertheless, history tells us that the first Roman Pontiff to be photographed was Pope Pius IX, who was elected to the papacy in 1846. Dying in office in 1878, he is the second-longest reigning pope in history, after St. Peter, who, tradition maintains, ruled for 35 years.
Blessed Pius IX was a contemporary of American President Abraham Lincoln, who is of course the subject of several famous photos by Matthew Brady.
The website ChurchPop tells us that at least one of Pius IX's cardinals—Giuseppe Pecci—had a dim view of the new technology of photography. Painting was a "far superior and more benevolent presentation of a human being," he felt, and certainly the Church had long been the preeminent patron of the arts. Pecci refused to be photographed for most of his life, although he eventually gave in and conceded to at least one photo.
Pius IX, however, "accepted the new medium and allowed himself to be photographed on many occasions," ChurchPop said.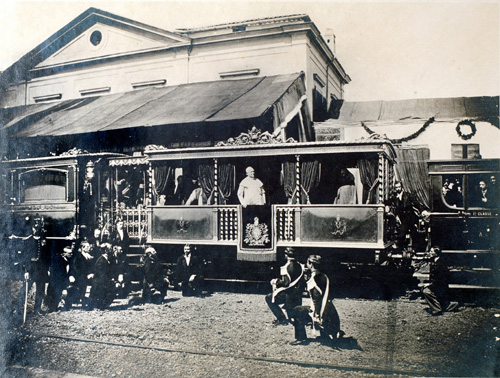 Launch the slideshow
In doing so, the pope who convened the First Vatican Council and proclaimed the Dogma of the Immaculate Conception is in line with many other popes who have recognized the potential for evangelization that many new technologies have held, including radio, television and the internet.
Recently, Pope Francis spoke critically of photography, however. But in his case, he was trying to warn people not to be distracted by some narcissistic desire from what is important and to be truly present at what is happening, especially, for Catholics, at Mass.
"Why, at a certain point, does the priest presiding at the celebration say, 'Lift up your hearts?' He doesn't say, 'Lift up your cell phones to take a photo!' No, that's very inappropriate," he said during an audience in 2017. "It makes me very sad when I celebrate Mass in St. Peter's Square or in the Basilica, and I see so many cell phones raised up, not just by lay people, but also by some priests, even bishops."
The pope reprimanded those who distract themselves and others during Mass by taking selfies, photos and videos with their cell phones.